Price stabilisation fund for pulses can keep consumer budget in check
Updated on Oct 22, 2015 09:13 PM IST
A price stabilisation fund for pulses can keep the consumer budget in check.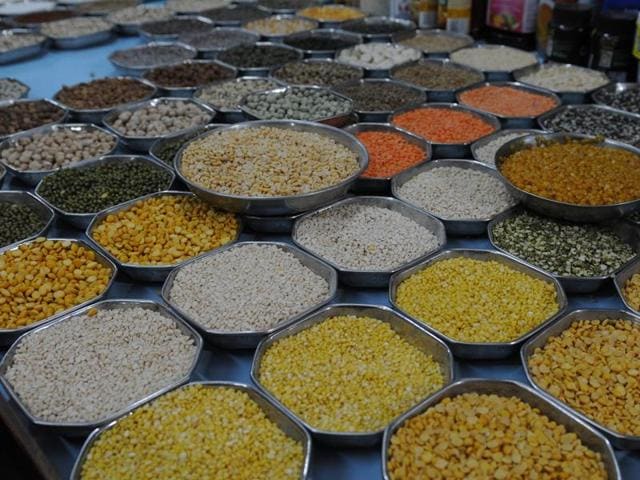 The alleged lynching of a truck driver who was ferrying pulses by a mob recently in UP is a sad commentary about India's inadequate price management systems. Wholesale prices, which plunged for the 11th straight month in September, could be masking a worrisome rise in food prices, leaving consumers to wonder why — even with declining inflation — their household budgets are spinning out of control.
After onion, the prices of pulses — a source of protein for every Indian — are now at a five-year high in some parts of the country. Arhar or tur dal is retailing at more than Rs 200 a kg in some regions, while the national average of lentil is hovering around Rs 160 a kg, more than double of last year's price of Rs 75 a kg. There is a danger of killing over food following the recent lynching over faith.
The focus is changing from the basic needs of nutrition such as rice and coarse grains to more aspirational products like protein-rich eggs, meat and fish. This is a sustaining demand in an economy in which supply shortage was the key driver of inflation in the past. The recent price data show that the prices of pulses, milk, eggs and fish have risen faster than overall food prices.
At relatively low levels of per capita income, carbohydrate-rich diets, based on cereals such as wheat and rice, dominate protein-based diets. This trend is showing signs of reversing with rising incomes. As incomes cross an inflection point, this pattern changes and protein-rich foods begin to dominate carbohydrate sources. Eminent economist and former RBI deputy governor Subir Gokarn has estimated this at Rs 580-690 per month in rural areas and Rs 1,100-1,380 in urban areas.
The reasons for a spike in the prices of pluses this year are weather-induced shocks as well as possible illegal hoarding. The spring storms and the back-to-back droughts have hit the output. Since India also relies on imports to meet its domestic demand, any weather shock results in a big jump in prices.
The output of lentil is estimated to have fallen to 17.38 million tonnes in the 2014-15 crop cycle, which usually starts in July and ends in June, from 19.25 million tonnes in the previous year.
Hailstorms during March and April shrunk the sown area by 10 million hectares. The Centre has now decided to import about 10,000 tonnes of pulses to shore up supplies. This has been backed up with stock limits for traders and even retail stockists such as departmental stores, and a crackdown on hoarders.
Though fine, these are knee-jerk reactive responses. An efficient administrative and policy mechanism is one that has systems to deal with price shocks.
The good news is that the government has decided to create a buffer stock of 40,000 tonnes, to deal with exigency situations. More such steps, like a dedicated price stabilisation fund for pulses alone, are required.
Personalise your news feed. Follow trending topics