Water as weapon: Risks in cutting off Indus waters to Pakistan
Updated on Sep 29, 2016 02:53 PM IST
The implications of using the Indus waters strategically must be clear.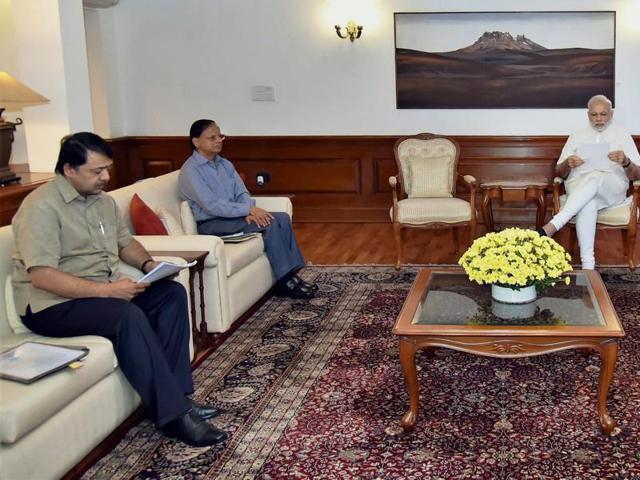 The logic of cutting off Pakistan's supply of Indus waters seems compelling, but the dangers in it for India are clear. The diplomatic offensive is having some success, especially because the strategic manipulation of the subcontinent (whether for good or bad objectives) is being challenged by terror strikes in America and Europe and the real threat of IS going global. But diplomacy takes time, and may not be seen as an effective way to address Indian anger at Uri. Surgical strikes must calculate the incalculable: Pakistan's shaky nuclear finger and its suicidal malevolence. Let us therefore ignore the fact that the Indus Treaty has worked better than some of our domestic interstate ones, and through wars at that; put aside ethical considerations, since it is indeed true that the Treaty is premised on mutual goodwill; and ignore the fact that cutting off water would be a crime against humanity no less deplorable than terrorism. If all's fair in war, that still leaves interconnected practical and strategic considerations.
Why Indus Waters Treaty is a bad bargaining chip for India
The possibility of Kashmir being flooded is being perceived as the biggest obstacle. Kashmir's recent floods were arguably a natural disaster; this would be a government-made human tragedy and a huge setback to peace in the Valley. Assuming we find an unlikely way of avoiding this, say flooding Pakistan instead of parching it, we face other difficulties. Some years ago Hafiz Sayeed and the Pakistan army/ISI/terrorist complex sought to deflect popular unrest arising from inter-provincial water problems while adding another quiver to their arsenal by saying that these problems were arising because of India's actions. They have not been entirely successful. This would be playing into their hands. Our prime minister has been rightly circumspect and strategically intelligent in distinguishing the Pakistani people, who are increasingly reaping the whirlwind of terror, from their de facto rulers who sowed the wind. By making the populace suffer, we would ourselves be fomenting widespread anti-India radicalisation and empowering the terror masters beyond imagination. We would also lose the strategic benefits of whatever high moral ground we have been acquiring internationally: Pakistan would now be in the news as a war victim rather than a terror state, and the old humbug of equating the two neighbours would find new takers. This, when America and Europe finally show some signs of passing resolutions or imposing sanctions against Pakistan.
Blood and water can't flow together, says Modi at meeting on Indus treaty
Abrogating treaties and weaponising water also have implications both domestically and perhaps vis-à-vis Bangladesh. Indirectly, they strengthen the idea that circumstances may compel Karnataka to defy the Supreme Court's orders, and are likely to lead to a replacement of Bangladesh's nascent goodwill by reawakening that country's fears over the Ganga, especially given the Inter-Linking of Rivers gaining impetus. Are these pusillanimous fears or bogeys? I think not. If we are thinking strategically, we must do so in all contexts. The Indian people and our gallant armed forces have shown tremendous restraint and dealt with great frustration in the face of a barbaric enemy. But a wise general strikes wisely, not in anger.
(The writer, a researcher on natural resource and livelihood issues, is working on a book on water conflicts. The views expressed are personal.)