Blood and water can't flow together, says Modi at meeting on Indus treaty
Sep 29, 2016 02:52 PM IST
Blood and water cannot flow together, Prime Minister Narendra Modi said on Monday amid calls to scrap a 56-year-old water pact with Pakistan over repeated cross-border terrorist attacks, the latest in Jammu and Kashmir's Uri.
India will explore all options to use as much water as it can within the limitations of a 56-year-old pact with Pakistan over rivers flowing into the neighbouring country, a meeting chaired by Prime Minister Narendra Modi decided on Monday.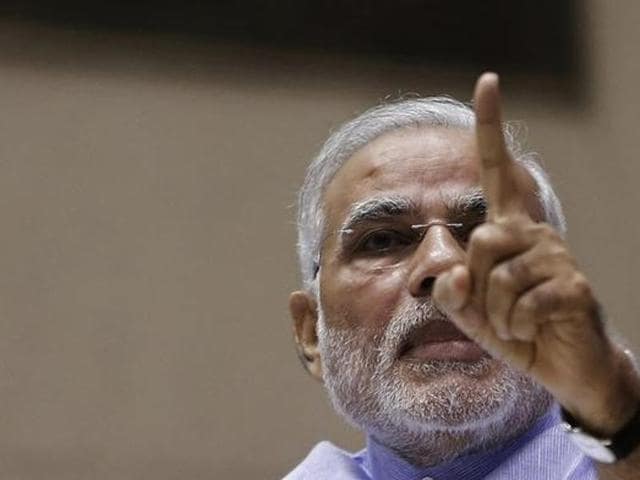 The World Bank-brokered Indus water treaty of 1960 is considered among the most liberal water-sharing pacts in the world and has survived three wars and numerous bilateral bickering.
The agreement gives control of the three eastern rivers — Beas, Ravi and Sutlej – to India and Indus, Chenab and Jhelum to Pakistan. The pact is seen as generous to Islamabad as it gives lower riparian Pakistan 80% of the water of the western rivers: Indus, Chenab and Jhelum.
But repeated cross-border terrorist attacks and the Pakistani establishment's refusal to acknowledge such strikes originating from its soil could force India to use the water treaty as a bargaining chip to compel its hostile neighbour to mend its ways.
"Blood and water cannot flow together," Modi said when he met his top officials to review the pact that took a decade to negotiate and sign.
His remarks reflected India's anger after Pakistan-based militants killed 18 soldiers at the Uri army base on September 18.
After Monday's meeting, a message was sent out that New Delhi has options to hurt Pakistan within its legal rights under the water treaty as all political parties in Jammu and Kashmir, from where these rivers originate or pass through, had supported such a move in the past.
Read | Water as weapon: Risks in cutting off Indus waters to Pakistan
But the government didn't state specifically if the pact would be abrogated or suspended.
The meeting decided the Indus water commissioners from each country will not meet under an atmosphere of terrorism. They have so far met 112 times, at an average of twice a year.
New Delhi will restart its work on the Tulbul navigation project, which Pakistan calls Wullar barrage on the Jhelum, at the mouth of Wullar lake. Pakistan opposes the project, saying it would choke the water flow.
"We will wait for Pakistan's response before going ahead with other plans discussed at today's meeting," a source said.
Besides, the meeting discussed ways to make use of its rights in the three western rivers for agriculture, storage and hydro-electric power generation. That means India plans to increase the capacity to use its share of water permitted by the treaty.
The pact permits India to use water for 13.4 lakh hectares, but only 8 lakh hectares are in use because of lack of infrastructure. Similarly, these rivers have the potential to produce 18,600MW of electricity, but total planned projects amount to 11,406MW.
If India builds infrastructure such as hydel power projects and irrigation canals to optimise its use of the rivers, even within the treaty's framework, the water flow to Pakistan will reduce from its current position. Pakistani farmers depend heavily on these three rivers and a slight dip will affect them heavily.
An inter-ministerial panel will review the working of the pact and expedite measures to exploit India's rights over the three western rivers. The government will also expedite the construction of three dams across the Chenab.
These steps have the potential to set off a water war in an already hostile environment.
Experts suggested against India cancelling the treaty because it will be difficult to renegotiate a similar agreement and any such move might hurt India's image internationally. Any attempt at revoking the agreement might invoke similar actions from China on the Brahmaputra.
Read | Mutual trust must for treaties like on Indus water to work, says India