BJP all set for record win in hill state, but CM Dhami loses by over 6,900 votes
Mar 10, 2022 04:39 PM IST
Uttarakhand assembly election 2022: The saffron camp has so far managed to bag about 44 per cent of the total votes polled, the Congress has bagged a little over 38 per cent votes.
The Bharatiya Janata Party (BJP) is all set to secure a record second consecutive term in the hill state of Uttarakhand with a lead in 48 of the 70 Assembly seats that went to polls last month.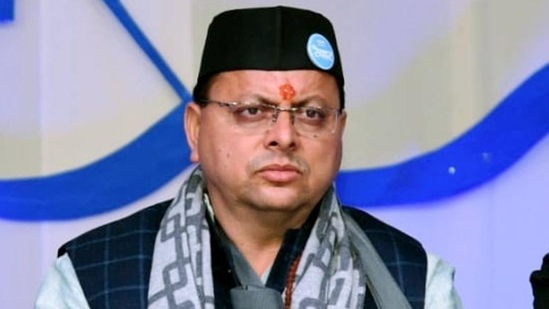 However, chief minister Pushkar Singh Dhami lost by 6,951 votes from Khatima constituency to Congress' Bhuwan Chandra Kapri. While Dhami polled 40,675 votes, Kapri bagged 47,626 votes.
With 28,251 votes in kitty, Congress veteran Harish Rawat is also trailing by over 16,000 votes to his nearest BJP rival Mohan Singh Bisht (44,851) from Lalkuwa. Both Dhami and Rawat led the campaigns of their respective parties in the election.
Full list of winners, leading candidates
However, the BJP's return to power was clear and it was on its way to making history by winning two successive assembly elections in the state, formed 21 years ago. While the saffron camp so far managed to bag about 44 per cent of the votes, the Congress had a little over 38 per cent votes.
Live updates on Uttarakhand election results
Meanwhile, the BJP may now find it difficult to put Dhami in the top office.
The Congress had not declared Rawat as its chief ministerial candidate. Dhami, on other hand, was clearly the BJP's CM face as the party was seeking a full five-year-term for the "young and dynamic" leader to deliver on the party's grand vision for Uttarakhand's development.
Dhami was the third BJP leader to head the state in the last five years, the two others being Trivendra Singh Rawat and Tirath Singh Rawat.