Alaya F: I almost took up a profession out of acting
Feb 01, 2023 01:33 PM IST
Actor Alaya F has said that she almost took a profession that was not acting, when asked about star kids exploring other professional fields.
Alaya F has said that she 'almost' opted for a profession that was not acting, adding that one must work hard at whatever profession one chooses. She was speaking in a new interview ahead of her new release Almost Pyaar with dJ Mohabbat. Alaya is the daughter of actor Pooja Bedi and the granddaughter of Kabir Bedi.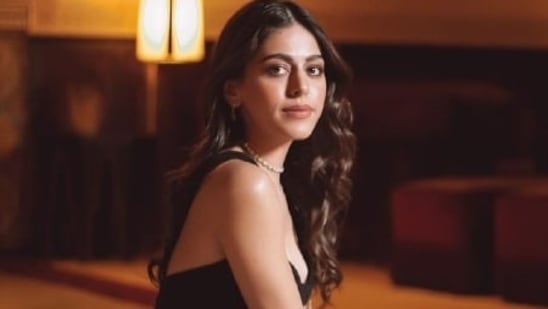 Asked about her views on star kids choosing careers that are not part of showbiz, Alaya told the Times of India, "It's great. I almost took up a profession outside of acting. The key is to work hard at anything that you choose to do and fight for your place in the world, whatever profession that may be."
While she made her debut with Jawaani Jaaneman in 2020 alongside Saif Ali Khan and Tabu, Alaya F had already signed films before that but they could not materialise. She had said in a recent interview with MidDay that people would appreciate her audition reels but never get back with final offers.
When Anurag saw her reels, he told her that he had the perfect film for her. Alaya will now be be seen in Anurag Kashyap's directorial, Almost Pyaar with DJ Mohabbat, with newcomer Karan Mehta.
Almost Pyaar With DJ Mohabbat premiered at the Marrakech Film Festival. It was presented outdoors at Marrakech's Jemaa El Fna Square. Anurag Kashyap had said in a press statement, "The story of the film has taken shape over the years with my conversations with my daughter and the GenZ, and to realise how our set beliefs and conditioning affect them. To realise that we are migrants to the world today (and) that they are a native too. This feels like a new inning and I am happy that it's starting with this film."
After the premiere, Alaya took to Instagram to express her gratitude. She shared a montage video from the film festival and wrote, "I've watched this video a hundred times and still can't believe it's real! Thank you for having us @marrakechfilmfestival. it was such a surreal experience premiering our film Almost Pyaar with DJ Mohobbat on the big screen in the middle of Jemaa El Fna Square with all the wonderful people of Marrakech."