Divyenndu: A film's success is now decided by its shelf life
Dec 20, 2022 02:07 PM IST
Mirzapur actor Divyenndu also talks about how OTT release has increased the shelf life of a project.
Actor Divyenndu's recent film, Thai Massage that hit the theatres in November, saw a short runtime in theatres and is already eyeing for an OTT release. The story about a 70-year-old man dealing with erectile dysfunction didn't do any magic at the box office, and Divyenndu feels the film's success will be marked after its OTT release, and that will depend on the number of people who will watch it.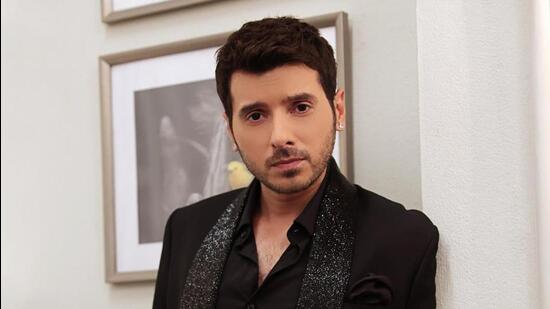 He reasons, "From what I know, the film was a limited release. It will eventually come out on OTT and more people will be able to watch it in the comfort of their homes. So, for me, the actual success would be decided after it comes out online and then how many people watch it. The film's views on OTT will give an accurate data as to whether the audience have liked it or not."
Stay tuned with breaking news on HT Channel on Facebook.
Join Now
As an artiste, all Divyenndu wants is his work to reach wider audiences, and he has no qualms admitting that OTT is the best way out to achieve this.
"I do not want my producers to suffer loses, but as an actor, box office collection does not interest me. I am concerned about more and more people watching my movie -- whether in theatre or on OTT platforms. And that's why I am glad that most of the platforms have started choosing this method of limited release, followed by OTT release," elaborates the actor.
Films releasing on OTT has resulted in another positive change that Divyenndu points out. "The success of your film or show is now decided by its shelf life, and OTT has increased that," he says and goes on to cite example of his debut film.
"Pyaar ka Punchnaama was not one of those films with a big first-day opening. Our Monday was better than our Friday... our Tuesday was better than our Sunday. The film eventually grew, and more and more people started watching it. With OTT, this has become a very common phenomenon now," he says.
The actor further shares that a film may not do wonders on the first day or weekend, but a web release gives a leverage of time, for people to see a certain show or film as per their convenience.
"Hence, it's no more the game of first day or first weekend. In fact, these were all marketing tools that, 'Arrey hamaari film ne itna paisa kamaaya hai first day par.' But right now, it's more based on merit," concludes the actor, who strongly believes in the coexistence of theatres and OTT.