Rakeysh Omprakash Mehra recalls burning script after being unable to launch Abhishek Bachchan: 'Was deeply disappointed'
Published on Jul 28, 2021 05:45 PM IST
Rakeysh Omprakash Mehra wanted to launch Abhishek Bachchan in a film called Samjhauta Express. However, after it did not materialise, he revealed that he burnt the script.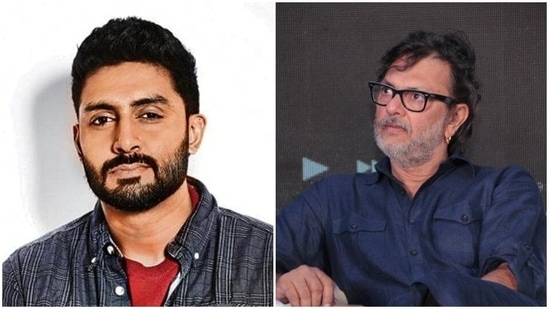 Filmmaker Rakeysh Omprakash Mehra had planned to launch actor Abhishek Bachchan in a film called Samjhauta Express. However, it did not materialise, Rakeysh wrote in his autobiography The Stranger in the Mirror. He revealed that in his script Abhishek was supposed to essay the role of a terrorist.
Rakeysh Omprakash Mehra and Abhishek Bachchan, the son of actors Amitabh Bachchan and Jaya Bachchan, worked together in Delhi-6. It was released nine years after Abhishek's first film Refugee (2000). Rakeysh is gearing up for the launch of The Stranger In The Mirror, the cover of which has been unveiled by actor Sonam Kapoor recently.
According to news agency PTI, just before they were to shoot the first schedule in Ladakh, Jaya Bachchan called the filmmaker to say that Refugee will be Abhishek's first film and not Samjhauta Express. Rakeysh was 'deeply disappointed and crestfallen' and declared that he would never make Samjhauta Express. He reportedly took the script and all the research work, location pictures, wardrobe trials and burnt them in a bonfire on his terrace on the barbecue stove.
"I understood the decision (Abhishek's) rationally. My script involved Abhishek playing a Pakistan-sponsored terrorist in his first film, which was against the grain of how Indian audiences perceive their hero... I couldn't help but wonder: what is the right launch pad for an actor with a gargantuan legacy like Abhishek?" he wrote.
Abhishek later starred in Rakeysh's film Delhi-6 which was released in 2009. Speaking about the movie in his book, Rakeysh said, "...for me, Delhi-6 is and will remain the closest to my heart. And because as a script, it was the first that took shape within me and stayed dormant for a very long time inside my consciousness...I knew if I had to keep making great cinema, I would need a solid footing in picking the right kind of story. My movies had to have a voice. And I wanted to tackle sensitive subjects and make cinema that had a soul."
"The message of Delhi-6 is bigger than any individual. Deep within, I felt validated and I knew why I had been chosen by the universe to make movies. Today, the movie has become even more relevant than ever before...," he further wrote.
The Stranger in the Mirror, co-written by marketer-author Reeta Ramamurthy Gupta and published by Rupa, is peppered with anecdotes from Rakeysh's life--from the 'chai-biscuit'-hostel days to the popping of the proverbial champagne.
Also Read | AR Rahman was not the first choice for Rang De Basanti's music, reveals Rakeysh Omprakash Mehra
The book features first-person accounts of Waheeda Rahman, AR Rahman, Manoj Bajpayee, Abhishek Bachchan, Farhan Akhtar, Sonam Kapoor, Raveena Tandon, Ronnie Screwvala, Atul Kulkarni, R Madhavan, Divya Dutta and Prahlad Kakar. It has a foreword by AR Rahman and an afterword by Aamir Khan.