Latest from abhishek bachchan
Abhishek Bachchan has said that his Big Bull producer Ajay Devgn was one of the first to call him after his Covid-19 diagnosis, and gave him a dressing down for letting it happen.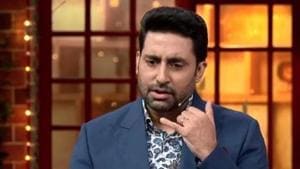 Updated on Jan 08, 2021 01:47 PM IST
Actors such as Ajay Devgn, Ananya Panday, Taapsee Pannu and Abhishek Bachchan talk to uss about why they are looking forward to the theatrical experience in 2021.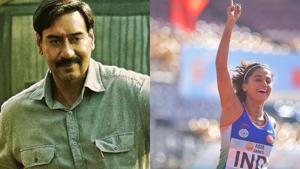 Updated on Jan 05, 2021 11:23 AM IST
Hindustan Times |
By
Rishabh Suri
, New Delhi
Actor Aishwarya Rai Bachchan, accompanied by Abhishek Bachchan and their daughter Aaradhya, was spotted in Hyderabad on Sunday. See pictures here.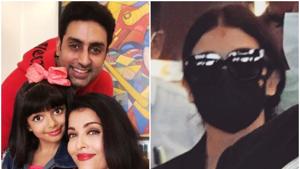 Updated on Jan 03, 2021 11:35 AM IST
Amitabh Bachchan and Aishwarya Rai have shared photos of their New Year celebrations at home as they welcomed 2021. Aaradhya, Jaya Bachchan and Abhishek Bachchan figure in them too.

Updated on Jan 01, 2021 03:44 PM IST
During an appearance on The Kapil Sharma Show, Anil Kapoor poked fun at himself and joked about taking up films that were turned down by Amitabh Bachchan and Abhishek Bachchan.

Updated on Dec 31, 2020 06:01 PM IST
Hindustan Times, New Delhi |
By
HT Entertainment Desk