Sandeep Bhojak: Actor should never restrict oneself
Jan 21, 2023 06:57 PM IST
Actor Sandeep Bhojak had packed his bags and returned to hometown Bikaner in 2018
Actor Sandeep Bhojak had packed his bags and returned to hometown Bikaner in 2018.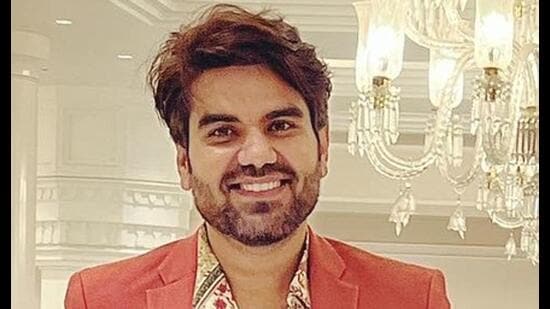 "With three films in hand I was like on top! I was not taking TV shows as I was thinking of my film prospect. But, nothing happened. Economically shattered, I returned to my hometown after having learnt the lesson that an actor should never restrict oneself. Small or big, any platform does not matter," says the Ram Raajya actor on his recent visit to Lucknow and Ayodhya.
He had been a child artiste in TV serial Karma (2002) and a Gujarati film. "I came to Delhi in 2009 and started working as salesman at a footwear store in Patel Nagar. Soon, I became its owner. I got married and in between started doing theatre which triggered my desire to become an actor. One day, I sold my entire stock at ₹200 a pair and came to Mumbai in 2015," he says.
"I started auditioning in Mumbai but nothing happened. Then, one day, I got the role of Diya Aur Baati Hum. This was a top-rated show and it gave me recognition. I also got to play parallel lead in Chinese film Mandala. I met Raj Kumar Santoshi sir and bagged the role of Diler Singh in Battle of Saragarhi with Randeep Hooda. In same period I got film Ram Raajya and another international project Hotel Mumbai," he says.
As luck would have it, all three projects got derailed. "I don't know what happened to the Chinese film, Saragarhi got stuck after 22 days of shoot and RR much later had a muted release (2022). I had started feeling I had arrived. But, now I faced the worst phase in life where my wife and father became my biggest support," he says.
He came back to his hometown. "But I returned and did multiple shows including Yeh Hai Mohabbatein, Kumkum Bhagya, Kasautii Zindagii Kay-2, Paramavatar Shri Krishna and Shakti. I again met Santoshi sir and got involved with Gandhi Godse Ek Yudh project where I play a role of jailor. I was involved in the writing process too and was also the second assistant director of the film. Also, I have played negative lead opposite Namashi Chakrbaroty in upcoming film Bad Boy, directed by Santoshi sir," he says.
Bhojak is next playing Veer Savarkar in biopic on RSS founder KB Hedgewar which is currently being shot in Nagpur. "Now, I am keeping my foot on ground and going with the flow with my eyes open!"