When Aishwarya Rai corrected interviewer for saying she was 'replaced' in Mangal Pandey, said producer apologised to her
Jul 18, 2021 03:34 PM IST
Aishwarya Rai in 2004 issued a curt clarification about being 'replaced' in Aamir Khan-starrer Mangal Pandey: The Rising.
Actor Aishwarya Rai once had to correct an interviewer who asked her if she'd been replaced in Mangal Pandey: The Rising. In 2004, Aishwarya sat for an interview in which she was asked if this was true, and chose to give context to the situation.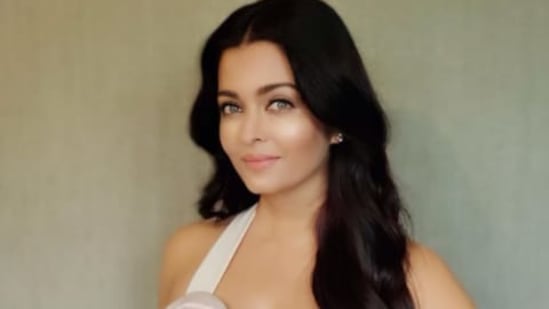 Mangal Pandey: The Rising was directed by Ketan Mehta and starred Aamir Khan in the lead role as the Indian solider who led a rebellion against the British.
"Aishwarya, we believe that you were replaced in these films, Mangal Pandey: The Rising, does it bother you?" the interviewer asked, and Aishwarya Rai replied, "What's interesting is that you remember the words, like 'replaced', which you etched. The fact is, the situation was very different. And time and again, ever since that situation up until today, I have answered, that the producer, in fact, rendered me an apology, for the fact that he went out of line because of speaking the way that he did in the media, because of other pressures that he went through. There was a disagreement between him and my agents, and more than anything else, even up to the point of even pre-mahurat."
She continued, "So that was an entirely different situation. The producer apologised to me..." Ameesha Patel was reportedly roped in to play the role Aishwarya had originally been signed on for. In an interview shared by Wild Films India, Ameesha was asked about the situation. She said in Hindi, "I was very happy. I didn't get this role by being cunning. I got it on the basis of my credibility. They wanted an innocent, non-makeup look, and that's why they approached me. I didn't play any games. I felt honoured to be approached for such a grand film."
Also read: When Aishwarya Rai turned down Troy, Brad Pitt expressed regret: 'I think we missed an opportunity'
Aishwarya was last seen on screen in 2018's Fanney Khan, with Rajkummar Rao and Anil Kapoor. She will next be seen in Mani Ratnam's Ponniyin Selvan.