The Disappearance of Shere Hite review: Who says a woman cannot talk about sex?
Jan 26, 2023 04:41 PM IST
HT at Sundance | The Disappearance of Shere Hite review: Nicole Newnham's documentary on the groundbreaking work of feminist icon Shere Hite thrillingly reveals the flamboyant spirit of the woman who would change the discourse on female sexuality forever.
Inarguably one of the biggest highlights this year among the documentaries playing at the Sundance Film Festival is The Disappearance of Shere Hite. Filmmaker Nicole Newnham's detailed reading of an enigmatic woman opens up the space to accommodate multitudes of cultural, feminist discourse. It is only fair that Newnham chooses to be fairly traditional and straightforward with the phenomenon that is her subject; Shere Hite is a figure who doesn't need any of those stylized cinematic liberty. She had plenty of her own. (Also read: Eileen review: This unhinged mix of Carol and Hitchcock ultimately disappoints)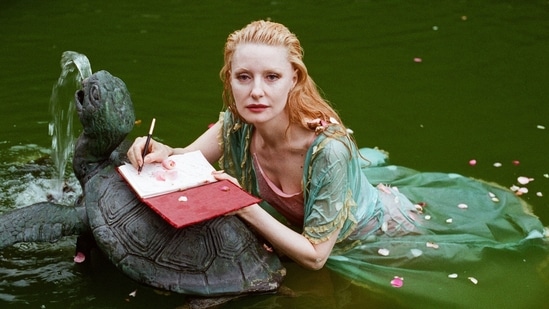 Shere Hite first emerged with her revolutionary 1976 book, The Hite Report on Female Sexuality, that was compiled over three thousand responses on questions pertaining to orgasm, sexuality, penetration and desire in ways that were not spoken about before. It catapulted her to celebrity status, even as she was earning as a model for magazine covers. The attention then resulted into her next book, The Hite Report on Men and Men's Sexuality. With fame came the infuriating amounts of public mansplaining, inappropriate and offensive associations with her as a 'sex expert' who apparently hated men.
As Newnham carefully tracks her public appearances from archival footage on American chat shows, and interviews, one sees the discomfiting effect it had on Shere because of the constant drudgery of societal misogyny and chauvinism. Here was a woman who was attacked for her work and intellect, day after day. A later scene arrives where a young Oprah Winfrey is shocked to see the way in which an all-male audience reacts to Shere's body of work. Her reaction, combined with Shere's all-too-well look in that moment, are enough to prove the point.
What works tremendously in The Disappearance of Shere Hite is how Newnham tracks the discovery of her subject first and foremost. We follow Shere as she finds her voice through small modelling jobs, working her way up by questioning existing models of sexuality, and connecting with some interesting figures of her generation. Some of those activists and former boyfriends gather to talk about this woman who was unaware of her own power. Dakota Johnson voices Shere's lines with poise and power, as she narrates her own story in order to understand the ways in which her work was giving her meaning, in more ways than one.
This groundwork is so captivating that when Newnham, working with her superb editor Eileen Meyer, pulls in the punch- the effect is galvanizing. She disappears all of a sudden- that is how she made her own peace. It is important not only because Shere Hite's phenomenon is still relatively unknown to the present audience and patriarchy clearly still defines what we see and don't see, but because the documentary understands that this story requires her very own blossoming. The Disappearance of Shere Hite wants to show a woman who was attacked for trying to dismantle preconceived notions of sexuality, and by doing so, embeds a larger, more present generation hovering around the perils of established progress. Its a masterwork.