Govt tightens standards for sewage treatment plants to fight water pollution
Oct 24, 2017 12:50 PM IST
In a step to combat pollution, the environment ministry has tightened standards for sewage treatment plants (STPs) to discharge waste water into rivers and other sites.
The Union environment ministry has tightened standards governing the quality of water sewage treatment plants (STPs) can discharge into water bodies and other sites.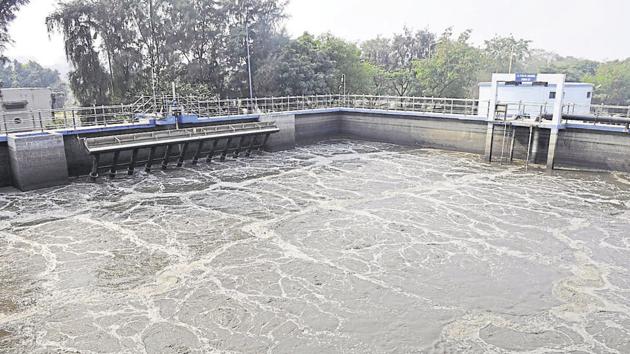 For long the focus has been the lack of sewage treatment capacity in the country and not the quality of treatment at STPs. Only three out of India's 28 states and union territories in India, for which data is available, can meet their demand for sewage treatment.
On October 13, the environment ministry tweaked standards for four parameters that determine water quality: pH value, which captures the level of acidity, Bio-Chemical Oxygen Demand (BOD), Total Suspended Solids (TSS) and Fecal Coliform (FC). Fecal coliform bacteria like the dreaded strain of E. Coli is found in the intestines of warm-blooded animals. The new standard is less than 1000 (Most Probable Number per 100 millilitre, MPN/100ml) for STPs across the country.
The new rules will apply to all plants that are commissioned after June 2019, and all existing plants have to comply with them within five years.
But the norms are much weaker than those proposed by the ministry in 2015. The ministry diluted the standards after receiving feedback that the draft norms were impractical and compliance would be too costly, ministry sources told HT.
However, a Central Pollution Control Board official who spoke on the condition of anonymity said that it is a 'good first step, and the rules were laid down keeping practical considerations in mind."
It is an expensive proposition to ensure older plants comply with the norms. The retrofitting of older plants itself will cost crores of rupees, the official added.
Bharat Lal Seth, an expert in water management, said that it was better to have less stringent norms and 100% sewerage infrastructure coverage. "There is no point treating some waste water to a high degree and mixing it with untreated water," he explained. "If we can treat all the wastewater to an acceptable degree, it makes more sense."
Read more: Raising a stink! BMC not providing adequate facilities to treat Mumbai's sewage, pollution board tells HC
For Ganga water, an HT analysis of 2016 data showed that at 60% of stations in Uttar Pradesh for which data was available, the maximum values for fecal coliform levels exceeded norms.
A major source of pollution in the Ganga is sewage and a long running court case showed that neither was treatment capacity adequate nor was the sewerage network. As the sewerage network grows it is likely to burden the treatment plants even more.
Of the 4800 million litres of sewage discharged in the Ganga, the currently installed STPs can treat less than a fourth. An overwhelming three quarters of sewage generated in the cities and towns along the Ganga discharge untreated sewage into the river. The Modi government has approved adding 933 MLD capacity STPs, and enhance the functioning of existing plants to treat another 1,091 MLD.
For other indicators like BOD and TSS, STPs in metro cities and state capitals, except those in north east India, Himachal Pradesh, Uttarakhand, Jammu and Kashmir and the UTs of Andaman and Nicobar Islands, Dadar and Nagar Haveli Daman and Diu and Lakshadweep, will have to adhere to stricter standards. The metro cities are Mumbai, Delhi, Kolkata, Chennai, Bengaluru, Hyderabad, Ahmedabad and Pune.
The ministry did not respond to a question about why these northern and northeastern states were excluded from stricter norms. Seth suggested that in these states the water was not as polluted, so they were left out.
There are exemptions: the FC standards don't apply if the treated effluent is used for industrial purposes. While the rules encourage reuse and recycling, in cases where the treated effluent could possibly come in contact with humans, the standards apply.