India's fossil fuel subsidies linked with 8 times the health costs: report
Jul 27, 2017 03:31 PM IST
India doled out $16.9 bn in subsidies for oil, gas and coal, but the associated healthcare costs are a whopping $140.7 bn, a new report by Health and Environment Alliance, said.
In India, fossil fuel subsidies directly or indirectly lead to health care costs that are at least 8 times the subsidy itself. India granted $16.9 bn a year in 2013 and 2014 for subsidising oil, gas and coal, and the associated health care costs are a whopping $140.7 bn, a new report released Thursday estimated.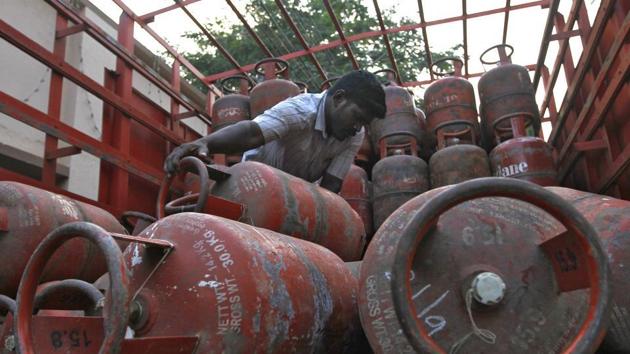 "Next to improving air quality in India, which is an urgent matter from a public health perspective, fossil fuel subsidy reform could provide funds that could be used to advance India's plans for Universal Health Coverage, as this would also be immensely helpful in reducing poverty," Pradeep Guin, a research fellow at the Centre for Environmental Health, Public Health Foundation of India, said.
Stay tuned with breaking news on HT Channel on Facebook.
Join Now
The report was released by Health and Environment Alliance (HEAL), a European NGO.
Thermal power plants which are India's main source of power are a major contributor to outdoor pollution, that is related to the premature deaths of 1.4 million Indians every year. The country has 13 out of 20 most polluted cities in the world. Poor air quality is linked to lower respiratory and other common infectious diseases, cardiovascular diseases and chronic respiratory diseases.
However, a significant portion of mortality is also linked to indoor pollution, that comes from the use of polluting fuels for cooking, lighting and heating purposes. Abhishek Jain, an expert on energy access at the Council on Energy, Environment & Water, a Delhi-based policy think tank, explained that it wasn't simple question of taking away all fossil fuel subsidies and saving health care costs.
Fuel subsidies are granted to make energy affordable to economically weaker sections in an energy-poor country where 300 million people still do not have access to grid power.
Jain noted that kerosene subsidies are the real problem because they incentivise people to continue using a highly polluting fuel for lighting their homes and firing their cookstoves. These traditional cookstoves use even more polluting sources of fuel like biomass and firewood.
Subsidising LPG ensures that poor people who cannot afford LPG at the market prices to do not resort to more polluting fuels like kerosene. "If you talk about LPG, it actually reduces the health burden," he said.
Kerosene, however, has been inarguably linked with adverse health impacts. The Indian government is already cutting down on subsidised kerosene given to states albeit because of the leakages in the system.
The oil ministry expected kerosene subsidies to fall by 25% in FY 2016-17. "India can move away from kerosene if there is political will," Jain said. "There is no reason to continue kerosene subsidies." Solar power can be used for lighting purposes and LPG for cooking.
These are subsidies that are offered to consumers directly, there are also subsidies granted to power producers and fuel suppliers. The Indian government introduced the coal cess in FY 2010-11 that fed a clean energy fund that was to be used to promote clean energy technologies.The cess has increased four times since it was first introduced to R. 400/ tonne, but producer subsidies are still given to coal plants.
Fossil fuels, according to the report received more than 11 times as much financial support as clean energy in India, though that is changing. However, the push for clean energy suffered a setback with reports of a fund initially christened the National Clean Energy Fund was being diverted for other purposes.
Not only will getting rid of fossil fuel subsidies save $16.9 billion every year, the IMF estimates that "reforming fossil fuel subsidies and pricing oil, gas and coal according to their true costs to society could help India avoid 65 percent of premature deaths."
These funds could also be channelled towards promoting renewables.