Soft romance
Jul 27, 2011 01:32 AM IST
The last day of Synergy1 Couture Week showed fusion at its best.
The last day of Synergy1 Couture Week showed fusion at its best.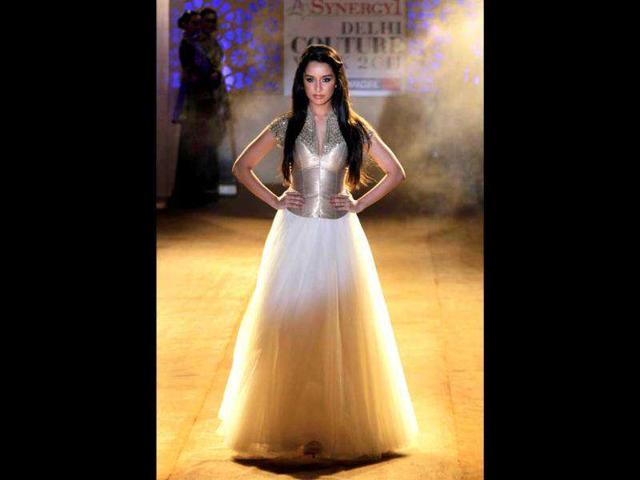 Star show
Actor Jacqueline Fernandez came to watch Gaurav Gupta's show. Shraddha Kapoor too extended her couture week stay as she sat in the front row for the show. Post show Gupta called Jackie for a photo op and almost forgot to call Shraddha. When someone pushed Shraddha ahead, Gupta realised that he has another star for his show.
Pop the bubbly
Usually the backstage is well taken care of with tea, coffee and cakes. However, for the final show, the models were in for a special treat as we spotted a bottle of champagne kept on the snacks table. May be the organisers had started the finale party in advance.
Flower power
Rohit Bal's set was decadent with jasmine flowers. There were tree branches with hundreds of jasmine strands. The organiser used 300 kg flowers. Entrepreneur Priya Paul, who sat in the front row, joined show-stopper Arjun Rampal in a playful mood and got into a flower throwing match as both hurled handfuls of petals which were kept on the stage.
Review
Rohit Bal presented a collection where each garment was an object d'art. Embroidery in its best interpretation, fabrics used in its purest forms, flowy silhouettes and an array of colours, his collection, christened Shanti (peace) exuded elegance. The extent of the use of embroidery (flowers, peacocks, spirals, etc) was amazing. The use of gold and volumes of fabrics made his creations some of the best that fashion has ever seen.