World Liver Day 2018: All you need to know about liver health
Apr 19, 2018 03:33 PM IST
On World Liver Day, take a look at the importance of keeping your liver healthy, and dos and don'ts for making sure your liver functions properly.
According to WHO, liver diseases are the 10th most common cause of death in India. That should be enough motivation for you to want to keep your liver in perfect condition. It's the largest organ in your body and is like a factory which processes all the food that we take in.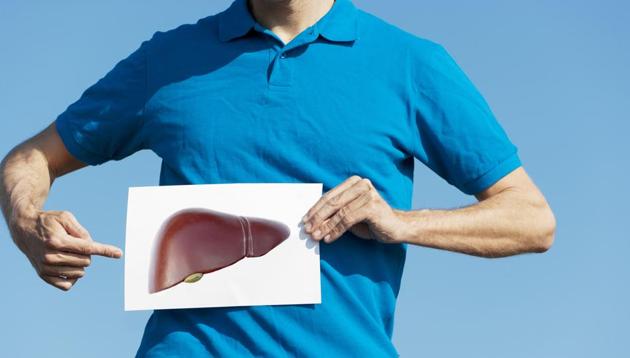 "It processes all the glucose, fat, etc from the intestine. So, it's a very important part of the body which helps in digesting food," says Dr Nilesh Doctor, gastrointestinal surgeon, Bhatia Hospital Mumbai.
On the occasion of World Liver Day, he shares all you need to know about liver health:
* Lifestyle diseases like obesity and diabetes have a profound impact upon the liver. It can lead to fatty lever disease. That can cause liver dysfunction and liver cirrhosis. If you are suffering from diabetes or high cholesterol, it is crucial that you manage them. Strict control of diabetes is important so that the chances of high sugar damaging the liver are lesser.
* Ensure you don't eat a lot of fried or fast food. Your diet should be basically one that ensures you don't end up obese or diabetic.
* Alcohol is a substance that can be toxic to the liver if consumed in large quantities. The upper limit would be drinking 7-8 large pegs per week. Beyond that, it can become dangerous. Over a period of 10 to 20 years, it can cause damage to the liver. When consumed in moderation though, alcohol is not a problem.
* There's a high incidence of liver cancer among smokers. Substances present in cigarettes are carcinogenic (potential to cause cancer). Passive smokers are at risk as well.
* Some of the non-specific symptoms of liver disease include nausea, loss of appetite, and weight loss. The most common sigh of liver damage is jaundice although sometimes you can show signs of liver damage without jaundice as well. If you get jaundice, you should immediately find out the cause.
* A regular liver function test is advisable. Get a bi-annual or annual blood test to know if there's any damage to your liver.
Follow @htlifeandstyle for more