Football Blog: Rooney gets his goal but United take a step back
Wayne Rooney found himself in the right place at the right time to volley in the winner for Manchester United against the Merseysiders---his first against them since 2005.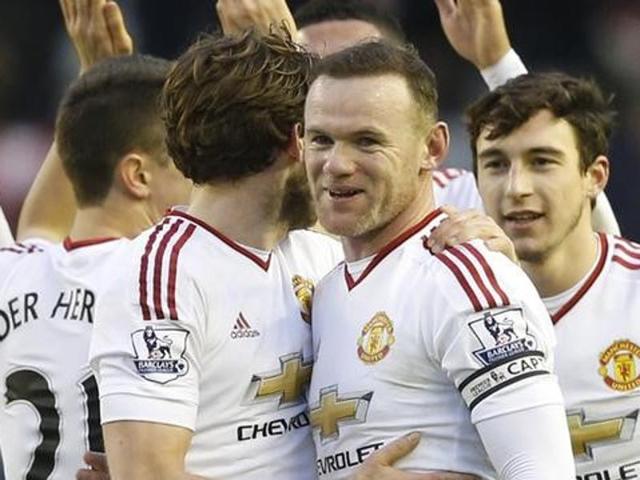 Published on Jan 19, 2016 02:05 PM IST
Hindustan Times |
, New Delhi
Govindan Kishwar
It took 11 years, but he finally got that goal. From close saves to missed chances, more than a decade since he last scored against Liverpool, Wayne Rooney found himself in the right place at the right time to volley in the winner for Manchester United against the Merseysiders---his first against them since 2005. The team on the whole though, seemed to have taken yet another step back.
United dropped two points in midweek, drawing 3-3 with Newcastle, but despite that, the performance, at least in attack, looked like that of a United side---counter-attacking at pace with players being allowed to express themselves.
The adrenaline shot seemed to have come just in time for the derby against Liverpool, only for fans to witness another disappointing display as far as the football on show was concerned. The Red Devils managed a paltry seven shots against the Anfield side on Sunday, with Rooney's the only one on target in a match where in contrast the opponents managed 19 shots with four on target.
United's stand-out player in the past two seasons, Spaniard David de Gea was again the saviour. Had it not been for some poor finishing, even he could have not stretched or parried another damaging loss.
Results elsewhere went United's way, and saw them just seven points off the top, a small margin considering the number of games left to play. But it came as a surprise that United coach Louis van Gaal said his team could challenge for the title this season.
On another day, the result could have been much, much different and the coach will be foolish to deny that. Van Gaal said at the time of his appointment in 2014 that it would take his side a few months to understand his philosophy and that in 2-3 years they could think of challenging for the league again. Almost two years into his tenure, neither his philosophy, nor his starting XI seems clear.
"This game shall give a big boost to the players, to the fans, to everybody in the environment of Manchester United and we have to continue of course," van Gaal said after the match. But wasn't that the case when they drew 1-1 with Chelsea? Beat Liverpool 2-1 earlier in the season?
"That's not so easy, and we have seen that also today, but we can do it because we show every week that we can do it," he added. Show what? Boring football with players more akin to pawns in a giant game of chess rather than world class footballers allowed to showcase their abilities and express themselves?
Young Anthony Martial seems to be the only one actually taking on players and trying to take the game to the opponents. But judging by how the others are playing, the freedom in his play is more likely due to a language barrier rather than him actually following instructions given by the coach.
It was a much needed win for the Old Trafford club, and regardless of the situation, beating Liverpool is always a highlight, but beating their opponents well, whoever it is, the United way, is what it is supposed to be all about. Injured defenders Phil Jones, Marcos Rojo and midfielder Michael Carrick chose to watch the game among the away fans on Sunday. They all seemed ecstatic to see their side winning, but did they enjoy the game? Doubtful.
Close Story