Paul Pogba injury is 'long-term', admits Manchester United manager Jose Mourinho
Published on Sep 29, 2017 07:54 PM IST
Manchester United manager Jos Mourinho has finally conceded there is no return for his midfield ace Paul Pogba in the near future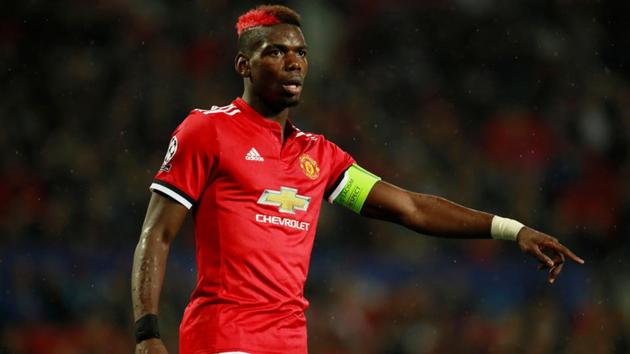 Agence France-Presse, Manchester |
Agence France-Presse
Jose Mourinho has finally admitted Paul Pogba's injury absence will be "long-term" amid fears the Manchester United star could be out until after the November international break.
Pogba injured his hamstring in a Champions League tie against Basel earlier this month and initial reports suggested the France midfielder could be out for 12 weeks.
United manager Mourinho had previously refused to comment on those reports and claimed he had not even asked for an update about Pogba's status.
But, while Mourinho will still not address those claims, he has finally conceded there is no return for his midfield ace in the near future.
READ | Sergio Aguero meets with accident, ex-club Independiente wish speedy recovery
Speaking at a press conference on Friday, Mourinho said: "He's injured, he cannot play tomorrow and it's not an injury that I can have the hope I have with (Antonio) Valencia or (Phil) Jones.
"I have the hope to see them in training. Long-term injuries I don't speak about them.
"(Zlatan) Ibrahimovic, Pogba, (Marcos) Rojo, I don't think about these players."
Mourinho listing Pogba along with Ibrahimovic and Rojo, who have been out since suffering knee ligament injuries in April, does appear worrying for United.
Rojo, at least, is in training with the United squad and is making good progress while Mourinho has refused, as in the case of Pogba, to reveal any details about the knee ligament injury Ibrahimovic suffered before signing a new contract with the Manchester club.
READ | UEFA Europa League: Centurion Olivier Giroud helps Arsenal win, Everton held
Meanwhile, Mourinho, whose side face bottom of the table Crystal Palace on Saturday, has revealed he is more concerned about United's gruelling schedule than the standard of opposition they face.
United have made an impressive start to the new campaign, but their 4-1 win at CSKA Moscow in the Champions League in midweek was followed by a draining return flight that saw United land in Manchester in the early morning of Thursday.
"We have to play against everybody home and away and when I look at the fixtures I only look to the period of time we have to recover from match to match," said Mourinho.
"That's the only thing that concerns me and makes me think. The opposition is not the problem.
READ | Bayern Munich fires Carlo Ancelotti, appoints Willy Sagnol as interim coach
"The mentality is very important because we played Wednesday night and we arrived in Manchester at 4am, so home 5am.
"And we have to play tomorrow so mentality is very important."
Mourinho has also praised the early-season form of winger Ashley Young, who has emerged as a solid option at left-back for the United manager.
There has been reports during the summer that Young might be allowed to leave Old Trafford, but Mourinho claims the prospect of selling the former England international never entered his mind.
"There were suggestions but not from me. I always thought that he was not to leave, he wants to stay," he said.