19-year-old held for attempting to rape female security guard at Sohna Road mall
Police said the woman alleged that the man held her and tried to sexually assault her.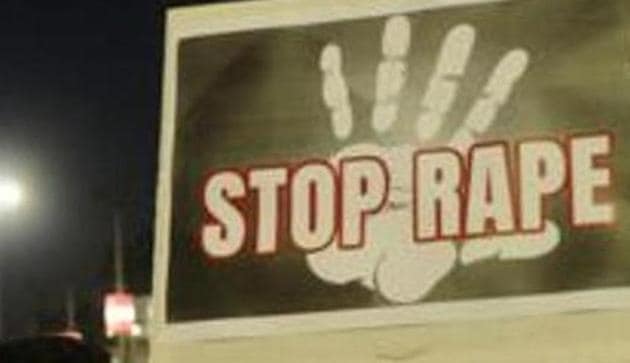 Updated on Aug 28, 2018 01:15 AM IST
A 19-year-old man was arrested for allegedly attempting to rape a 30-year-old woman security guard in the lavatory of a ladies' washroom at a mall on Sohna Road on Sunday night, police said.
According to the police, the woman, who works as a security guard at a multiplex in the mall, had gone to the ladies room on the same floor at 10.45 pm.
In the FIR registered on Sunday, the complainant said that when she entered a cubicle in the washroom, she heard a sound from an adjacent cubicle.
She said she initially assumed it was another woman. "I assumed it was a woman in the cubicle. When I peeked from the gap below, I did not see anyone in the adjacent cubicle. When I was about to leave, I noticed a man standing on top of the toilet seat behind me," she wrote in the complaint.
Police said the woman alleged that the man held her and tried to sexually assault her.
Indresh, assistant sub inspector, who is conducting the investigation, said, she started screaming and the commotion was heard by people returning after a movie show, who rushed for help.
"The accused made an attempt to escape but he was caught by people and handed over to the police," said Indresh, who uses first name.
Police said the accused had been employed as a labourer for renovation (floor tiling) work in a store in the mall.
"He said that he was drunk and in the stupor, entered the ladies washroom, instead of gents and it was dark. He claims that the woman started shouting after seeing him in the washroom and he put a hand on her face to try and calm her down," said Indresh.
Police said the woman had sustained a bruise on her neck and an MLC (medico-legal case) report was prepared.
"He would be produced in district court on Tuesday," said the investigator.
The victim is a native of Matelli in Jalpaiguri district and stays at a rented accommodation in Tikri village, near Sector 48, said police.
A case was registered against the accused on Sunday night under sections 376 (punishment for rape) and section 511 (punishment for attempting to commit offences punishable with imprisonment for life or other imprisonment of Indian Penal Code at Sadar police station, police said.
Close Story