'Gurugram is no longer just a suburb, it has made its mark'
Jul 12, 2018 03:39 PM IST
Jyotsna Anand, who moved to Gurugram from Delhi over 20 years ago, says the city has given her a social and humane perspective.
It has been 23 years since we moved to Gurugram from East of Kailash in south Delhi. My husband wanted to move closer to his office, and so we rented a first floor accommodation in Sector 7 in Old Gurgaon. Initially, I received a culture shock. Our landlady lived on the ground floor and controlled the water supply to the first floor, via an electric switch. Our son was one-year-old when we moved, and two years later, my daughter was born. Her first few words were 'aunty motor chala do!'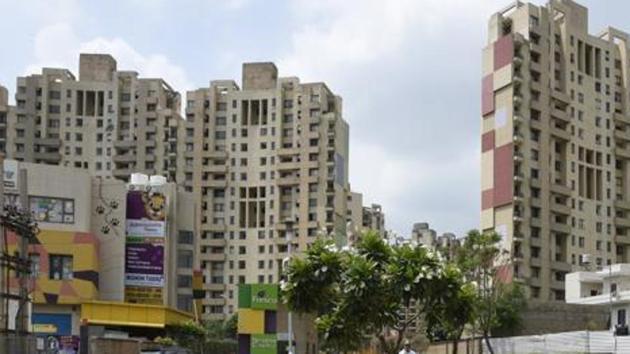 We paid a lot of rent, yet went downstairs with the household help to get water. My mother-in-law would often say, "You live in a village." But our landlady would watch out for me and the children as if we were family. I also met some kind-hearted people in the neighbourhood, who later became friends. A family of three sisters grew especially close to my heart.
In November 1995, I visited a leper colony near New Colony in Old Gurgaon for the first time with them. There were thatched huts and the condition in which people lived was deplorable.
That was the turning point in my life, and I decided to start looking beyond myself to do something worthwhile for the society at large.
Twice a month I would visit the colony with my family, friends, cousins and whosoever came to visit us.We would give them ration supplies, detergent and lots of other stuff. I developed a unique kinship with them. Once, in December 1997, I was thinking about the education of the children in that basti and probably appeared perturbed. Two persons, who were visually impaired, said to me, "Didi, kabhi ghabrana mat, hum aapke sath hain, hamari dua aapke saath hain (Do not worry. We are with you. Our blessings are with you)." My eyes welled up in gratitude. Here was a socially ostracised, poverty-struck lot extending unconditional support to me, oblivious of its own condition.
That day I pledged to be a 'social warrior' and help others. No matter what happened in my life, I never forgot to smile. Later we moved to Jalvayu Vihar, Sector 30. Gradually, the city started undergoing a major facelift.
The automotive industry, BPOs, multinational companies were all setting up shop in the periphery of Gurugram. Malls were coming up everywhere. Better residences were developed on one side of NH-8. The city was developing at a quicker pace than Faridabad, Noida or Ghaziabad. We moved to our Nirvana Country villa about 12 years ago. Shopping complexes started mushrooming all over.
Soon, the city was marked on the world map as ' Millennium City'. At Nirvana, I joined a group of women who would go to the slums, and convince people to educate their children. We would pool in funds and pay for their education. More people started coming forward to contribute money and provide other resources . We started with educating five children; later the number swelled to more than 80 . A senior citizen led the educational mission called Parkash and Friends, followed by our group .
I remember telling my husband's colleague in the US once that we lived in the suburbs of Delhi. He immediately identified, "You mean Gurugram." I smiled with relief that our city has made its mark. This city has given me a social and humane perspective . Every time I think of doing something worthwhile for others, there is support galore. Gurugram is where I am truly home. It's where I belong.