Gurugram shooting: Police want accused's browser history from Google, FB, WhatsApp and YouTube
Published on Oct 16, 2018 10:21 AM IST
Mahipal Singh, the personal security officer of additional sessions judge Krishan Kant, is accused of shooting the judge's wife and son in a busy Gurugram area on Saturday. While Kant's wife succumbed to her injuries, his son is in a critical condition at a hospital.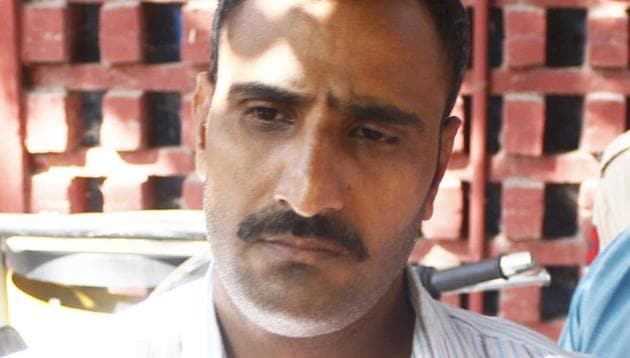 The Gurugram cybercrime police has written to Google, Facebook, WhatsApp and YouTube to figure out what prompted 32-year-old personal security officer (PSO) Mahipal Singh to shoot the wife and son of an additional sessions judge.
Singh is accused of shooting them in a busy Gurugram area on Saturday. While Kant's wife succumbed to her injuries, his 18-year-old son is in a critical condition at a hospital.
The police has sought help from social media websites and search engines to get details of the browser history of the accused, who had told investigators after his arrest that he had converted to Christianity, and that he used to frequently watch videos on religion on YouTube.
The police said the accused has two Facebook accounts and called himself 'Mahipal ji'.
The police added the accused had not been cooperating with the investigation and was a "tough nut" to crack. They also said they had no concrete explanation for his motivation to commit the crime.
Investigators said that preliminary probe had revealed that he was very active on social media.
"His first Facebook account was created in 2015 — he now has 124 friends — and the second account was created in October 2017. He is connected to 420 people through it; the latest update on the account was posted on October 12 at 8.08pm. He was connected to his batch-mates, relatives and school friends through Facebook and WhatsApp," a police officer, familiar with the investigation, said.
Investigators said that the accused shared posts related to religion on social media.
"In a cryptic message shared by him on Facebook on Friday, a day prior to the incident, the accused had shared a post with a reference to one Pastor Robin. We are questioning him about the people he was in touch with and whether he had been radicalised online," Sumit Kuhar, deputy commissioner of police (crime), said.
The police had not received any complaint related to the accused's behaviour from the judge or his family members in the past. Kuhar added that if the accused had been unhappy serving as PSO, he would have informed the authorities, and they would have shifted to him to another role.
"His mobile phone was seized immediately after his arrest. During the interrogation, we found that he made several calls, including one to his cousin Manoj Koshal, and informed him that he had shot the wife and son of the additional sessions judge," Kuhar said.
A case under sections 302 (murder) and 307 (attempt to murder) of the India Penal Code and Section 27 of the Arms Act has been registered against Singh at the Sector 50 police station in Gurugram.
Singh was terminated from duty on Sunday and sent to police custody for four days by a city court. He will be produced in court on Thursday.
Personalise your news feed. Follow trending topics