Our cities should be designed for people, not just motor vehicles
Jun 27, 2018 08:09 PM IST
Research by WRI India suggested that in Gurugram and Mumbai, around 30% of people who participated in the Raahgiri campaign went and actually bought bicycles after the event.
Imagine a milieu where the roads that are clogged with traffic, clouded with smog, blaring with honking is instead filled with people – rich and poor, young and old, men and women, all laughing, dancing, watching their children play, cycling, and skating without the fear of being run over by vehicles. Yes, that's what happened on November 17, 2013, when four and half kilometres of roads around the Galleria market in Phase IV, Gurugram, were closed to traffic and opened to people for the launch of the Raahgiri Day.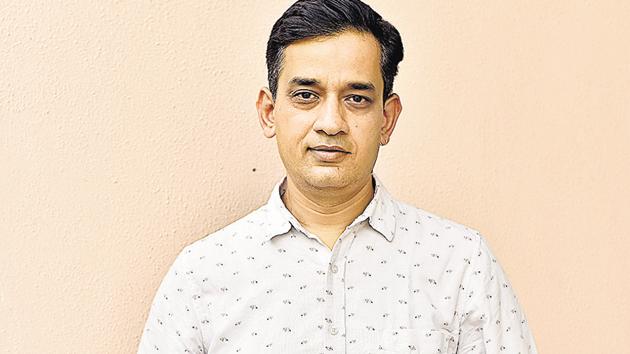 As per the Census 2011, 23% of people walk to work, 13% cycle to work and only 2.7% people drive to their workplace. Yet, planners continue to design cities for motor vehicles, giving more people the reason to shift to motorised transport (or buy private vehicles). The result: More than 50% of those who are killed in road accidents in our cites are pedestrians and cyclists.
The Raahgiri Day initiative was inspired by Bogota's famous Ciclovía, in which every Sunday and on holidays, about 120 km of roads are closed to motorised traffic. During Ciclovia, around 1.5 million people turn up to walk, cycle and enjoy the roads as public spaces in the Colombian city. Inspired by the Bogota example, some young local residents started it in Gurugram.
On November 17, 2013, more than 10,000 people turned up for the launch of Raahgiri Day in Gurugram and everyone, including myself, were pleasantly surprised. There was a significant increase in the participation with the attendance reaching over 25,000 on February 2014. This cleared all doubts regarding the people's participation in the campaign.
After first couple of months, Raahgiri was fully established, and was reported as top 10 things to do in Gurugram by the travel website, Lonely Planet. However, the next big moment for the campaign came on July 2014, when it went to Connaught Place in Delhi. The Delhi example reinstated the belief that if streets are made for all, they will be used by all.
Today, this concept has been adopted by more than 50 cities. Bhopal, Chandigarh, Jamshedpur called it Raahgiri while cities such as Mumbai, Chennai, Lucknow came up with their own names for the initiative. Cities like Bhubaneswar, Pune, Ahmedabad started with Raahgiri but later on changed to a local name. The campaign was also adopted by smaller cities such as Angul in Odisha, Bhagalpur in Bihar and Fatehabad in Haryana.
Apart from the fun and frolic, Raahgiri has also shown some tangible changes on ground. Research by WRI, India, suggested that in Gurugram and Mumbai around 30% of people who participated went and actually bought bicycles.
In addition to this, cities such as Bhopal have gone beyond the event and created dedicated cycling infrastructure and bicycle sharing programme. The Raahgiri platform has also been used to amplify schemes like Beti Bacho, Beti Padaho; Accessible India and Swachh Bharat, etc.
Raahgiri has also inspired campaigns such as Car Free Day, Pedal to Work Challenge, Neighbourhood Improvement, etc. There are also numerous anecdotal examples of how people's lives have changed due to the lifestyle changes because of Raahgiri.
The campaign is a great example of public, private and community participation to bring a positive change and also how a small experiment can become a national rage. Therefore, it was not surprising that last month the Chief Minister of Haryana, Manohar Lal asked all districts to organise Raahgiri Day .
The true success of Raahgiri will be achieved when streets are safe for all road users, without any restriction on vehicular entry.
This will take some time but we need to keep reminding ourselves that cities are for people, not vehicles and there is no better way of showing it than the a revolution such as the Raahgiri Day.
(Amit Bhatt is Director— Integrated Transport, WRI India)