Don't let monsoon ruin your skin: Tips to fight the stickiness, itchiness
Muggy, sweaty weather brings with it a host of skin problems that range from social embarrassments such as excessive sweating to discomforting conditions such as prickly heat and fungal infections.
health and fitness
Updated: Jul 04, 2016 15:35 IST
Muggy, sweaty weather brings with it a host of skin problems that range from social embarrassments such as excessive sweating to discomforting conditions such as prickly heat and fungal infections.
Dr Shehla Agarwal, director, Mehak Skin Clinic at Sarvodaya Enclave, gives tips on how to deal with monsoon outbreaks to keep your skin blemish free.
Excessive sweating
In humid weather, you not only sweat more but sweat also takes longer to dissipate, causing skin irritation and prickly heat. Wearing loose cotton and other natural fabrics allows air to reach the skin's surface helps evaporate the sweat, but there are other ways to prevent unwanted dampness.
Read: Let these fashion tips help you get monsoon ready
Treatment: Shower daily and dry body folds with soft towel thoroughly and apply antifungal powder. Blocked sweat pores can cause prickly heat, which is best treated by rubbing the skin with ice. Avoid deodorants as they can cause severe irritation and redness. If you have to use deo, use roll-ons.
Body odour
While sweat itself is virtually odourless, bacteria that multiply rapidly on the surface of skin produces an odour. People who are overweight, have diabetes or wear synthetic clothes tend to have more BO than others.
Treatment: To control B.O., keep your underarms, feet and groin dry as bacteria needs humidity to proliferate. Do not re-use clothes and void sharing clothes. If you have sweaty feet, use open sandals and keep the insides of your feet dry by putting them out in the sun, when possible.
A home remedy to fix smelly feet of soaking feet in the tea for 10 minutes controls odour. The tannic acid in tea helps to reduce foot odour, you can do this twice a week.
Acne
Acne is very common during summer as sweat, which is a combination of salts, urea, and lactic acid mixed with sebum (oil secreted by sebaceous skin's glands), acts as an irritant and makes the skin vulnerable to infections, especially fungal and bacterial infections. If you get caught in a downpour, rainwater mixed with environmental pollutants makes the situation worse for those with sensitive skin.
Read: Essential tips and tricks and rules and tools to make you flawless in monsoon
Treatment: Protect your skin by using Salicylic acid-based washes and medicated wet wipes. Avoid touching infected spots as it spreads the infection. People who have hypothyroidism or spend a lot of time in air-conditioned environment may develop dry skin even in humid weather, so make sure you drink 8-10 glasses of water daily.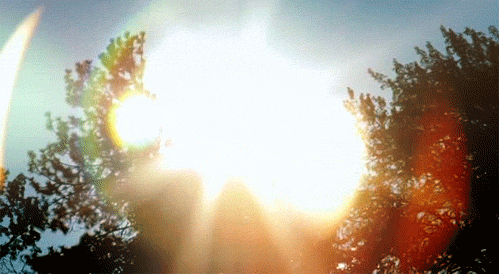 Sun tan
You can get sunburnt on an overcast day as you are less likely to take precautions against sun when it's cloudy. On an overcast day, clouds can stop 70 to 90% of the UV-B rays from reaching earth, but there's still enough radiation in the atmosphere to cause skin damage.
Under skies that are only partly cloudy, a phenomenon called the 'broken-cloud effect' can occur, which causes higher UV levels — higher than a completely clear sky would allow. Adding to the problem is smog and pollution, which has a redistributing effect on UV radiation.
Treatment: The ideal sunscreen for daily use for Indian skin type is spray on with an SPF (sun protection factor) of 26 to 30. The sunscreen should be applied 15 minutes before stepping out. The protection lasts for three hours. Topping it with a layer of a physical blocking lotion like Calamine, foundation or compact powder increases sun protection to six hours.
Infections (Fungal and other infections)
These usually occur in the areas of the body where the skin folds and are best avoided by keeping the body dry and clean. Itchy rash and irritation are symptoms of fungal infection and best way to avoid contracting them is by keeping the skin cool and clean. Another common problem is bacterial infections, such as boils, which if left untreated can turn into abscess, which can be infectious.
Treatment: Wear clean and dry clothes, iron them out to prevent dampness. Clean infected skin with antiseptic lotion like betadine and use cold compress, if needed, to bring down inflammation. Apply a local antibiotic cream on infected boils, but if they don't heal within three days, consult a doctor.