A Swachh Bharat campaign for the Himalayas
May 22, 2017 01:33 PM IST
The minister for youth affairs and sports flagged off four expeditions that aim to clean the Himalayas .
Prime Minister Modi's Swachh Bharat campaign is heading to the Himalayas.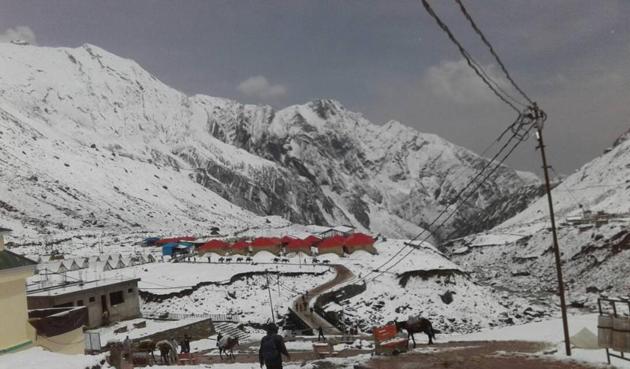 A clean Himalayas campaign was launched Tuesday in Delhi to rid the roof of the world of garbage. The Indian Mountaineering Foundation is sending four expeditions to popular tourist destinations in the mountainous states of Kashmir, Himachal Pradesh, Uttarakhand and Arunachal Pradesh.
Vijay Goel, the minister for Youth Affairs and Sports flagged off the expeditions. " We need to address environmental concerns while promoting adventure tourism," Goel said.
The large footfall of tourists in this region, especially during the summer months means waste being piling up in the mountains.
To combat the waste problem Himachal Pradesh banned the use of non-biodegradable food packaging in 2013. The state had already banned the use of plastic bags in 2009.
Last year when a group from, Indiahikes, a community of trekkers, went up to Roopkund in Uttarakhand, the team of cleared out a whopping 2,127 kg of waste.
At Mt Everest, the problem is particularly acute because of the number of people who attempt to scale the peak every year. They leave behind plastic cans, containers, bags and even human faeces. The problem became so bad that in 2014 Nepal passed a rule where the authorities retain a garbage deposit of $4000 that is forfeited if every climber does not return with 8 kgs of trash and human waste.
The clean Himalayas campaign launched Tuesday does not extend to India's neighbouring countries.
The teams will start their trek after May 14 and tentatively wrap up the exercise by May 25. They will employ locals in the garbage collection in order to engage the community and spread awareness.
"We have planned to launch more expeditions in June other areas," Col HS Chauhan, president of IMF, said. "Look at the Ganga, every one is talking about it. Geographically there are 10 tributaries of the Ganga that originate in the Himalayas in India. We will start the clean up exercise from the source."
Such expeditions were first organised by the IMF in 2015 with funding from ONGC. The latest expeditions are also sponsored by ONGC's Corporate Social Responsibility program.