Anaemia among pregnant women lessens as open defecation reduces
India has the highest number of anaemic individuals globally - nearly 53% of adult women and 50% of pregnant women in India are anemic according to the fourth round of India's National Family Health Survey in 2016.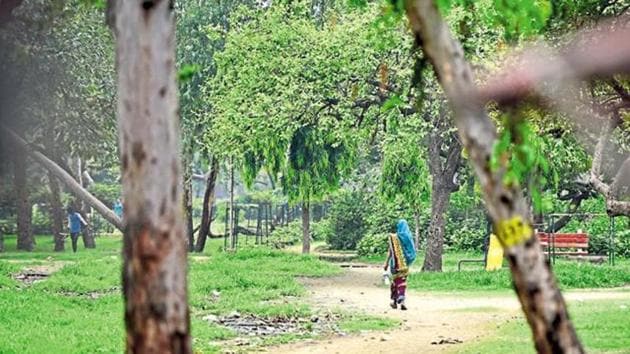 Updated on Jun 17, 2018 12:30 PM IST
Press Trust of India |
, New Delhi
Press Trust of India
A new study has claimed a considerable drop of instances of anaemia among pregnant women in India due to the reduction of open defecation in villages, increased age at pregnancy and women's education.
The study comes in the backdrop of Narendra Modi government's continuing push for open defecation-free villages in the country. Terming the three factors leading to drop in instances of anemia among pregnant women, the new study by researchers at the International Food Policy Research Institute (IFPRI) said that when combined with diets rich in iron and folic-acid, these social changes may have long-lasting impacts in cutting down the ailment among Indian women.
"Women of reproductive age experience a disproportionately large burden of anaemia due to menstrual blood losses as well as higher nutrient requirements and increased blood volume during pregnancy," said Samuel Scott, lead researcher, IFPRI-South Asia Region.
"Multi-sectoral public health policies and programmes that simultaneously target basic (e.g. early marriage), underlying (e.g. open defecation) and immediate (e.g. women's education and diet) factors are likely to have the greatest impact on anaemia reduction among pregnant women," Scott said.
Co-authored by IFPRI's Samuel Scott and Suman Chakrabarti, and colleagues from Oxford Policy Management and the Public Health Foundation of India, the study explores how shifts in socio-demographic, programmatic and dietary factors impact the prevalence of anaemia among pregnant women in India.
The study, recently published in the journal, Public Health Nutrition, was an analysis of 446 Indian districts and more than 17,000 pregnant women aged 15-49 years.
"Anaemia among pregnant women is concerning, as it increases the likelihood of maternal mortality, risk of infection, pre-term delivery, and poor fetal and infant health.
"The quality of life in anaemic women is also impacted, with studies showing reduced work capacity as well as poorer physical performance and neuro-psychological outcomes," said Scott.
India has the highest number of anaemic individuals globally - nearly 53% of adult women and 50% of pregnant women in India are anemic according to the fourth round of India's National Family Health Survey in 2016, it said.
Given the slow annual rate of anemia reduction from 2006 to 2016 and the high anaemia prevalence in India, the World Health Assembly global target of a 50% anaemia reduction among women of reproductive age between 2012 and 2025 is unlikely to be met, it added.
According to the study, the observed average increase of 2.2 years in age at pregnancy and 22% reduction in village-level open defecation from 2002 to 2012 accounted for an estimated 7% and 9% of the observed anemia decline, respectively.
However, a 6-7% increase in urbanization over a decade accounted for an estimated 1.7% increase in anaemia.
"It is possible that women who migrate to urban areas experience an increased risk of anaemia due to non-sanitary environmental conditions in urban slums and an inadequate consumption of nutrient-rich foods due to food being relatively more expensive in urban areas," Scott pointed out.
The research, which took into consideration a ten-year period from 2002 to 2012, found anemia prevalence among pregnant women fell by 16% points.
"Socio-demographic factors such as women getting pregnant later, being more educated and attending more antenatal care visits showed improvement.
"Open defecation and use of wood as cooking fuel, although still high, also showed a decline during the same period.
"The study did not find significant changes in household supply of folic acid and vitamin B12, but noted a decline in both iron and phytate supply, partly driven by a reduction in the consumption of rice and wheat,"it said.
The study finds that Indian households currently do not meet the recommended dietary intake levels of iron issued by India's National Institute of Nutrition guidelines in 2011. If recommended levels were met, anaemia would be considerably reduced.
For instance, an increased household supply of 30 mg per household per day (~7mg per capita) from 2012 levels predicts a 30% anaemia reduction in pregnant women.
Findings suggest India's efforts to focus on making entire villages open defecation free and the promotion of diets rich in iron could have large nutritional benefits.
Follow @htlifeandstyle for more
Topics
Close Story