Genetic link between ALS and rare dementia may help treat both disorders
A recent study has found a genetic association between amyotrophic lateral sclerosis (ALS), a disease that primarily affects movement, and a rare form of dementia.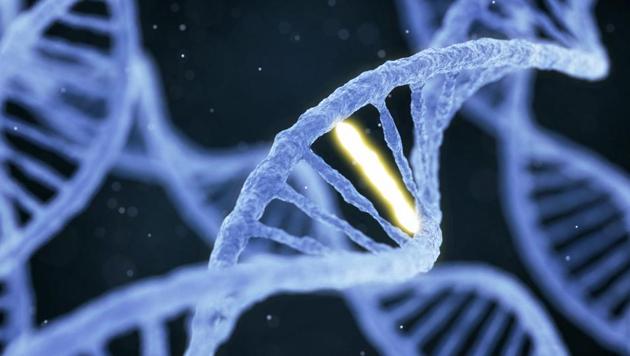 Updated on Apr 10, 2018 04:52 PM IST
Indo Asian News Service | By Indo Asian News Service
Researchers have identified genetic links between a fatal neuromuscular disorder and a rare form of dementia that may help in potential treatment for both disorders.
Nearly half of all patients with amyotrophic lateral sclerosis (ALS), a disease that primarily affects movement, also develop cognitive problems that affect memory and thinking – known as frontotemporal dementia.
ALS initially damages neurons in the spinal cord while frontotemporal dementia is marked by deterioration in behaviour and personality, language disturbances and poor impulse control, and mainly affects neurons in the brain.
The researchers, in the paper published in the journal JAMA Neurology, identified a common variant near the MAPT gene, which makes the tau protein – associated with diseases including frontotemporal dementia and Alzheimer's. But the gene hadn't been linked to ALS.
"This is one of the first genetic connections between ALS and MAPT," said lead author Celeste M. Karch, assistant professor at Washington University School of Medicine in St. Louis.
"Rare mutations and common variations in MAPT can increase risk for diseases that involve the tau protein, but now we've shown that some of the same, common gene variants also increase risk of ALS. We don't think about the tau protein in ALS as we do with Alzheimer's and other so-called tauopathies, but these findings raise the possibility that tau-mediated therapies may be useful in treating some ALS patients," Karch said.
Further, the team also found that variants in BNIP1, which normally plays an important role in protecting against cell death, increased the risk of both ALS and frontotemporal dementia.
The levels of the protein made by BNIP1 gene were altered in people who had ALS and in patients with frontotemporal dementia, suggesting that BNIP1 may be a potential therapeutic target for both disorders.
"Identifying these genes connected to both disorders is important because, potentially, the shared genetic risk may point to common pathways that could be targeted therapeutically, raising the possibility that we might be able to treat the two devastating diseases with a single strategy," Karch said.
For the study, the team included 1,25,000 individuals with various neurological disorders – such as ALS, frontotemporal dementia, Alzheimer's disease and Parkinson's disease – as well as healthy control subjects of the same age ranges. Patients ranged in age from their 50s to 70s.
Follow @htlifeandstyle for more
Close Story