How can a mother kill her child? Understanding the psyche of 'moms from hell'
Aug 30, 2017 08:56 AM IST
Depression, domestic violence, financial stress, lack of support can cause mental breakdown of women leading them to commit such an act.
What drives a mother to kill her child?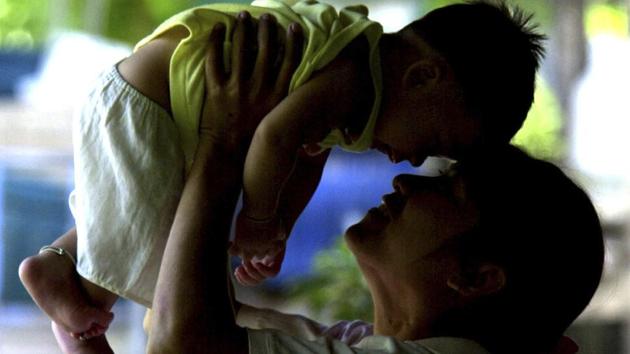 A Bengaluru woman who flung her seven-year-old daughter off the fourth floor of her home , not once but twice, to make sure she died is the latest to join the ranks of "moms from hell".
The list includes a Mumbai mom who tried to kill her newborn twice but was cleared by the high court on pleading insanity and a woman arrested in Missouri, USA, last week for killing her teen daughter she met 16 years after giving her up for adoption at birth.
What turns women into "killer moms"?
Depression, which often leads to emotional stress and mental breakdown, domestic violence, financial stress and lack of family and social support play a major role in mental breakdown.
Clinical depression
"Undiagnosed clinical depression and social difficulties is often the mitigating factor in such cases. Attendant difficulties of a hard life can often push someone with untreated clinical depression over the edge," said Dr Nimesh Desai, director, Institute of Human Behaviour & Allied Sciences in Delhi.
In the Bengaluru case, police said the mother, who lived alone with her differently abled daughter after the father abandoned them seven months ago, flung the child down the terrace because she was screaming and won't quiet down.
"I've treated half a dozen cases of women who have killed their children and then tried to commit suicide themselves because they were convinced they were protecting their children from a cruel predicament. It's a mental health issue, not a social and moral one," Desai said.
"In cases like this one, 'psychological autopsy' is a must to help define what drove the mother to kill her daughter and if need be, review the murder charge."
Transference of anger
Domestic violence and financial stress may add to parental violence. In extreme cases, a mother may redirect feelings of helplessness, frustration, anger and other negative emotions against her partner, family and society to her child, who becomes a symbol of all that's going wrong in her life.
"An atmosphere of intolerance and lack of social support may cause extensive helplessness and drive a woman to desperation where hurting the child becomes the only way for her to vent her frustration and unhappiness," said Dr Achal Bhagat, consultant psychiatrist at Indraprastha Apollo Hospitals.
Postpartum depression
Postpartum disorders can take the form of blues, depression and psychosis, with the symptoms usually beginning in the first weeks of giving birth.
Depression after childbirth, called postpartum depression, affects between 15.3% and 23% in India, with one in six new moms continuing to have symptoms six months after delivery.
In a historic judgment in April, the Bombay high court acquitted a 26-year-old for attempting to kill her newborn twice, before abandoning him near a scrap heap.
"She was incapable of realising the nature and consequences of her act… She did not know that it was wrong," said the court accepting her counsel's insanity plea.
Challenges ahead
Depression affects close to one in 20 persons in India, estimates the World Health Organisation,
, but most of these cases go undiagnosed and untreated, making suicide the tenth biggest cause of early death.
"There's a massive treatment gap for mental health problems, 90% people don't seek help or don't have access to services," said Bhagat.
The associated stigma often keeps people away from seeking treatment. Most people with depression, especially women, learn to mask and play down symptoms out of fear of being labelled mad, moody or difficult, said Desai.
"Depression is an illness like any other that can be treated and managed if diagnosed," he said.