Superbugs becoming resistant to more drugs, may even lead to death
Updated on Jul 21, 2017 07:38 AM IST
A bulk of hospital-acquired infections show 50% resistance to carbapenems, a powerful class of antibiotics used to treat multidrug-resistant infection.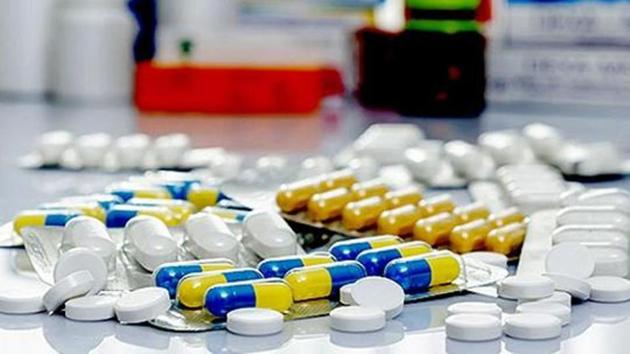 A decade ago, an E coli infection meant an inconvenient bout of diarrhoea. Now it may kill you.
K pneumoniae and Escherichia coli bacteria, which cause common lung and stomach infections, have 80% immunity against the third-generation antibiotics cephalosporins.
The presence of the New Delhi metallo-β-lactamase (NDM-1) enzyme, so-called because it was first isolated in a Swedish patient of Indian origin makes commonly found E coli and K pneumoniae bacteria resistant to 26 different antibiotics, including carbapenems
E Coli is not the only deadly superbug lurking in your food, water and environment which, when not threatening your life, is increasing risk of complications, slowing recovery, prolonging hospital stay and pushing up treatment cost. A bulk of hospital-acquired infections show 50% resistance to carbapenems, a powerful class of antibiotics used to treat multidrug-resistant infection, shows initial data from India's Antimicrobial Resistance (AMR) Surveillance Network.
Any infecting bacteria that have mutated to develop resistance to the available antibiotics can spread and kill within days.
Misuse and overuse of antibiotics have made once easily treatable bacterial infections more difficult and often impossible to cure because bacteria evolve rapidly to evade antibiotics, leading to drug resistance.
Two decades ago, scientists tackled drug resistance with new and more powerful antibiotics and drug combinations. But with the last new class of antibiotics (versus variations on existing ones) discovered in 1987 – a few new ones in development are not ready for market — the world is running out of options.
Over-the-counter sale of antibiotics, poorly regulated private hospital sector, high rates of hospital infection, inexpensive antibiotics, frequent infectious disease outbreaks and rising incomes are fuelling the demand for antibiotics.
India, which faces a major threat from superbugs, is the world's largest consumer of antibiotics followed by China and the US, reported a study in The Lancet. Global antibiotic use has risen 36% in the decade ending 2010, with Brazil, Russia, India, China, and South Africa accounting for 76% of this surge.
Boosting growth
Antibiotic misuse and overuse is widespread not just in humans but also in the poultry industry in India, where it is used to prevent disease and promote growth, found in the country's largest study of drug resistance in chicken bred for meat and eggs. Chicken raised for both meat and eggs in 18 farms in six districts in Punjab were resistant to a range of antibiotics critical to human health, reports the study published in Environmental Health Perspectives.
Two in three farms used antibiotics for growth promotion that made chicken there three times more likely to have multidrug-resistant bacteria than places where antibiotics were not used. Antibiotic resistance was twice as high in meat-producing commercial farms compared to egg-producing farms, with multidrug-resistant E coli found in 94% 'broiler" chicken and 60% in "layers". Of these, 87% broilers and 42% layers had ESBL (extended spectrum B-lactamase) positive bacteria.
"ESBL positivity is particularly relevant as the infections caused by these organisms are more difficult to treat and are major contributors to hospital-acquired infections, which also kill people being treated for unrelated issues," said study author Dr Ramanan Laxminarayan, director, Center for Disease Dynamics, Economics and Policy in Washington.
Resistance to widely-prescribed antibiotics was high, ranging from 39% for ciprofloxacin used to treat respiratory infections, to 86% for nalidixic acid used against urinary tract infections. "More than half of the E. coli samples had 'resistance conferring' genes, which not only makes antibiotics ineffective but are also easily passed on with other types of bacteria," said Dr Ramanan.
And with increasing demand for animal food products, antibiotic growth promotion in farm animals will keep growing unless steps are taken to end the use of antibiotics for growth promotion.
In January this year, the US banned the use of antibiotics to help livestock gain weight and made it mandatory for meat producers to buy antibiotics only on a veterinary prescription for treating animals. "India must similarly remove antibiotics from the human food chain, except to treat sick animals, or face the increasingly real prospect of a post-antibiotic world," said Dr Ramanan.
Final push
India has made a promising start by adopting the National Action Plan on AMR (2017-21) in April.
"The objectives are of enhancing awareness, strengthening surveillance, improving rational use, reducing infections, promoting research and supporting neighbouring countries in our collective fight against infectious diseases," said Health Minister J P Nadda. "We are ready with a blueprint. The challenge now is in its efficient implementation through a coordinated approach at all levels of use of antibiotics," he said.
The urgency at the policy level needs to translate into action on the ground, which won't happen until the healthcare, pharmaceutical and livestock sector is better regulated.
Since 2013, Indian Council of Medical Research's (ICMR) AMR surveillance network has networked tertiary care public and private hospitals to collect a nationally representative data on drug resistance and monitor resistance patterns across the country, identify mechanisms of resistance in different superbugs, guide antimicrobial policies for both treatment and prevention, and boost hospital infection-control efforts.
"We're running out of time. Reducing infections with the rational use of antibiotics and stopping indiscriminate use in both the public and the private sector through a nationwide dissemination campaign need to be done on a mission mode," says Dr Kamini Walia, senior scientist and programme officer AMR, ICMR.
Work on AMR is accelerating like never before. "ICMR has held four AMR stewardship workshops in four metros over the past three months with 30 public and private hospitals on rational antibiotic use and infection control," says Dr Walia. "Apart from a microbiologist, a clinical pharmacist, an infection-control nurse, clinicians and hospital adminsitrators were also invited to ensure the entire hospital is on board."
ICMR also issued Antimicrobial Treatment Guidelines 2017 to standardise antibiotic use. India has banned over-the-counter sales by including 24 potent antibiotics in Schedule H1 of the Drugs & Cosmetic Rules from 2014 that makes it mandatory for the pharmacist to maintain a separate register with a copy of the prescription, patient's name, contact details of the prescribing doctor, and the name and dispensed quantity of the drug. The register has to be retained for three years and can be audited anytime.
Since India does not have regulatory provisions for the use of antimicrobials in animals raised for domestic consumption, ICMR, Indian Council of Agricultural Research and Drug Controller General of India met last month to shortlist five classes of antibiotics that must be only be used in humans. "For the first time, we have got veterinarians on board," said Dr Walia.
But involving veterinarians is not enough. "Contract farmers in commercial farms get pre-medicated feed don't even know they are giving animals antibiotics. India must ban commercial feed and insist only vets prescribe antibiotics for medical purposes," says Dr Ramanan.
Reducing the use of antibiotics makes a difference. "While Salmonella Typhi is growing resistant to new antibiotics like fluoroquinolones and cephalosporins, its sensitivity to older antibiotics like ampicillin, chloramphenicol and trimethoprim–sulfamethoxazole is increasing because they were no longer being used. This provides evidence on how first-generation simple and cheap drugs can be reused successfully," says Dr Walia.
Close Story
Personalise your news feed. Follow trending topics