Viral gastroenteritis on the rise, doctors warn against self-prescription
Doctors across the city have seen a 25 – 30% rise in the cases of gastrointestinal infections during the last two weeks.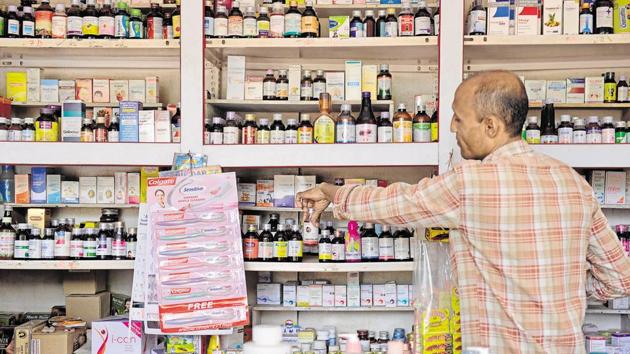 Published on Aug 05, 2017 02:42 PM IST
New Delhi: The monsoon rains have again brought with itself a host of stomach infections – mainly viral gastroenteritis and typhoid. Doctors across the city have seen a 25 – 30% rise in the cases of gastrointestinal infections during the last two weeks.
"There is a rise in the cases of gastrointestinal diseases like diarrhoea and typhoid every year during monsoons. Contaminated sources of drinking water can be the primary reason," said Dr Suranjit Chatterjee, senior consultant for internal medicine at Indraprastha Apollo Hospitals.
The doctors warn again self-medication. "Most people end up taking antibiotics when they have diarrhoea, without consulting the doctors. Currently, we are getting cases of viral gastroenteritis, meaning that antibiotics will have no effect on it," said Dr Rommel Tikoo, senior consultant of internal medicine at Max Superspeciality hospital.
"Several medical practitioners also prescribe a combination of antibacterial, anti-amoebial and anti-protozoal in cases of diarrhoea, so that the people get better no matter what microorganism caused it. However, it is a wrong practice that drives up antimicrobial resistance," said Dr Chatterjee. The antimicrobials should be prescribed only when there is an indication in the routine stool microscopy.
Treat diarrhoea symptomatically and focus on rehydration, the doctors say.
"The main problem with diarrhoea is that it dehydrates you. So, people must focus on increasing their fluid intake – having Oral Rehydration Solution (ORS) can help in maintaining the body's salt-water balance," he said.
The red flags
Diarrhoea can mostly be taken care of at home, however, you must consult a doctor if you see these symptoms. "People must visit a doctor in case they have a very high fever along with diarrhoea, continuous vomiting, dehydration, extreme abdominal pain, and blood in the stool or vomit," said Dr Tikoo.
Urine output is another symptom that people must look out for. "Keep a track of when you urinate. If it has been more than 4 or 5 hours, it is suggested that they rush to the nearest hospital because their kidney might not be functioning properly because of water loss during loose motions," said Dr Srikant Sharma, a senior consulting physician at Moolchand hospital.
What should I do?
When outside, do not drink water, carry your own, say the doctors. And, even at home make sure you have filtered or boiled water only.
Having warm food reduces the chances of contracting such diseases. "It is advisable to eat only at home, but, if you have to eat outside, make sure that the food is warm. When anything is heated to above 60 degrees, the bacteria and virus die, making it safer for consumption," Dr Sharma said. He also suggests, when on the go, people should eat only the thick-skinned fruits, which can be peeled easily.
Maintaining hand hygiene is also very important. "Washing the hands thrice before eating anything ensures that almost 95 percent of the disease causing bacteria is removed. Nails should also be kept short," said Dr Sharma.
Dos
· Maintain hand hygiene
· Drink boiled water
· Eat only hot food
· If you have diarrhoea, keep sipping electrolyte solution
· Keep a track on how frequently you urinate
Don'ts
· Do not drink water from outside
· Avoid eating cut fruits from the market
· Do not take medicines on your own
Close Story