A lot of people hated Jennifer Lawrence's mother! But Darren Aronofsky calls it a punk film
Published on Sep 22, 2017 07:00 PM IST
Darren Aronofsky knew that his film mother! would divide opinions and has called it a strong cocktail of several things.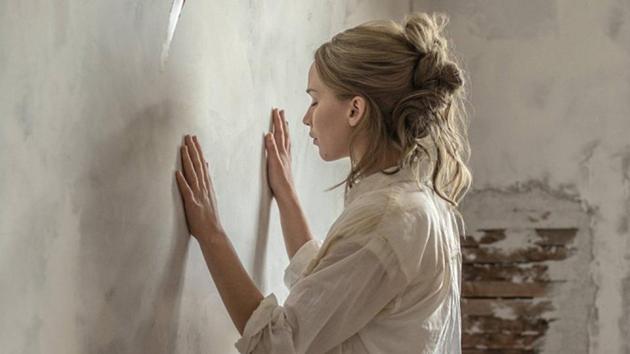 Press Trust of India |
Los Angeles
Director Darren Aronofsky has defended mother!, calling it a punk movie that was bound to divide opinions.
The movie, starring Oscar-winners Jennifer Lawrence and Javier Bardem, has garnered strong reactions from critics and audiences.
The film became one of only 11 movies to receive the 'F' rating from CinemaScore but the director said he was cool with the reaction.
"We always knew it was a strong cocktail. When I was trying to tell the history, or the story, of people on Mother Earth, I was like, 'Oh, the Bible could be a really kind of good blueprint to sort of hang all these stories'.
"Whatever you believe, it doesn't matter. But there's power in those stories because we can relate to them and they have different types of meanings for different types of people," he said in an interview with radio host John Horn.
The allegorical horror drama revolves around a couple who deals with an increasingly strange group of visitors.
"We wanted to make a punk movie and come at you. And the reason I wanted to come is because I was very sad and I had a lot of anguish and I wanted to express it.
"Filmmaking is such a hard journey. People are constantly saying 'No' to you. And to wake up every morning and get out of bed and to face all those 'No's,' you have to be willing to really believe in something. And that's what I look for in my collaborators and what I pitched the actors.
"So I wanted to howl. And this was my howl. And some people are not going to want to listen to it. That's cool," he said.
Follow @htshowbiz for more