Angelina Jolie preparing son Maddox to take over charity
Updated on Jul 29, 2015 03:45 PM IST
Angelina Jolie has announced son Maddox will be on the set of her new film every day after school and will be involved behind the scenes. Maddox is also involved in the Foundation and will take over Jolie's role when he is older.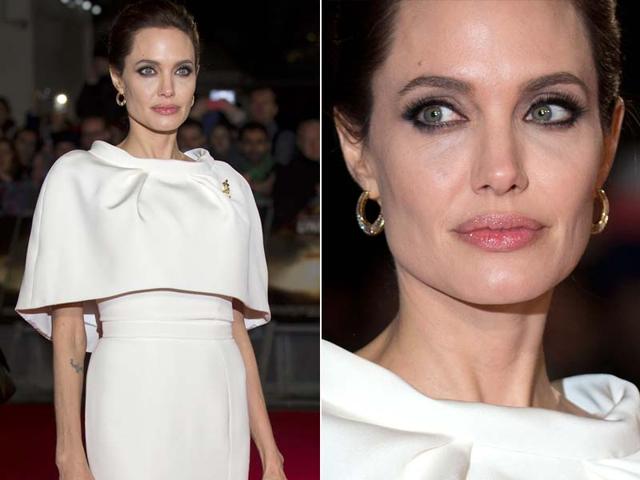 Hollywood actor-filmmaker Angelina Jolie wants her eldest son, Maddox, to run the charity she named after him in Cambodia in the future and has hired him as a researcher on her new film. The 40-year-old Oscar-winning actor adopted Maddox, 13, from an orphanage in western Cambodia in 2002.

Angelina says he will take over the Maddox Jolie-Pitt Foundation, which she set up there 12 years ago "to help local families overcome problems associated with poverty in the region and to help preserve the remarkable habitat and wildlife for future generations," in the future, reported People magazine.

Asked if he would be involved in her upcoming Netflix film, First they Killed My Father: A Daughter of Cambodia Remembers, about the country's Khmer Rouge communist regime, during which 1.7 million civilians died in the 1970s, the director said, "Maddox will be on set every day after school and involved behind the scenes. And yes, Maddox is already involved in the Foundation and will take over my role when he is older. As Maddox and I prepare the film we will be side by side learning about his country. He is turning 14 next week and this is a very important time for him to understand who he is. He is my son but he is also a son of Cambodia."

Read: Angelina Jolie's empowering message to kids
Read: Angelina, Brad supports daughter Shiloh's gender choice

"This is the time for our family to understand all that that means to him and to us. My desire to tell this story in the most truthful and accurate way possible will be my tribute to the strength and dignity of all Cambodian people." Jolie, who has five other children with husband Brad Pitt, still feels a "deep connection" to Cambodia. "I want to respect its history and bring a film to the world that will not only show the hardships of war but the dignity and resilience of a people I deeply respect."

The film is based on activist Loung Ung's memoir of Cambodia's 1970s holocaust under the communist Khmer Rouge, which is blamed for the deaths of 1.7 million people.
Jolie's 2001 hit action movie Lara Croft: Tomb Raider was filmed partly at Cambodia's famous Angkor Wat temple complex, and in 2002 she adopted 7-month-old Maddox from an orphanage in western Cambodia.

In 2005, the Maleficent star was granted Cambodian citizenship by royal decree in recognition of her environmental work in the Southeast Asian nation.
Close Story
Personalise your news feed. Follow trending topics