Avengers Endgame review round-up: Critics call it 'exciting, emotional, entertaining', film gets 96% score on Rotten Tomatoes
Avengers: Endgame first reviews have arrived online, and the film has debuted with a 96% score on Rotten Tomatoes. Read non-spoiler highlights here.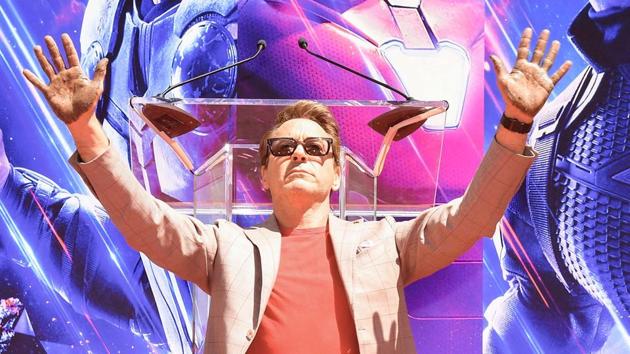 Updated on Apr 24, 2019 12:36 PM IST
The embargo has been broken on reviews for Avengers: Endgame, and the film has been universally acclaimed. The hotly anticipated Marvel movie, billed as a grand conclusion to over a decade of storytelling, has debuted at a 96% score on review aggregator, Rotten Tomatoes, based on 99 reviews.
The critics' consensus on the website reads, "Exciting, entertaining, and emotionally impactful, Avengers: Endgame does whatever it takes to deliver a satisfying finale to Marvel's epic Infinity Saga."
]
Of the 19 'top critics', all but one gave the film a positive review. The Chicago Tribune's Michael Phillips called it an 'extravagant - and mostly very gratifying' experience. David Sims of the Atlantic wrote, "The Avengers, as a concept, probably won't be going anywhere, but Endgame still feels like a proper goodbye."
The New York Times' AO Scott said the film is 'as good as it gets' and that 'the Avengers cosmos has been an expansive and inclusive place.' The Hollywood Reporter's Todd McCarthy wrote that 'what comes across most strongly here, oddly enough for an effects-driven comic-book-derived film, is the character acting, especially from Downey, Ruffalo, Evans, Hemsworth, Brolin and Paul Rudd as Ant-Man.'
For The Wrap, Alonso Duralde wrote the film 'has almost nothing on its mind but crossing the Ts and dotting the Is of a far-flung superhero saga, but to anyone with even a minor emotional stake in the MCU, it has the fleeting satisfaction of a shot of whipped cream direct from the spray can.'
Meanwhile, the Los Angeles Times' Justin Chang was a little less ecstatic when he wrote, "To these faintly moistened eyes, Avengers: Endgame achieves and earns its climactic surge of feeling, even as it falls just short of real catharsis."
The four negative reviews of the film so far criticised its 'incomprehensible visuals', adherence to 'fan service', and 'formulaic storytelling'. Cinemalogue's Ruben Safaya called it 'an epic poem on the cosmic futility of the Marvel Cinematic Universe'.
Avengers: Endgame is slated for an April 26 release in India, and stars Robert Downey Jr, Chris Evans, Chris Hemsworth, Mark Ruffalo, Jeremy Renner, Scarlett Johansson and others.
Follow @htshowbiz for more
Close Story
Personalise your news feed. Follow trending topics