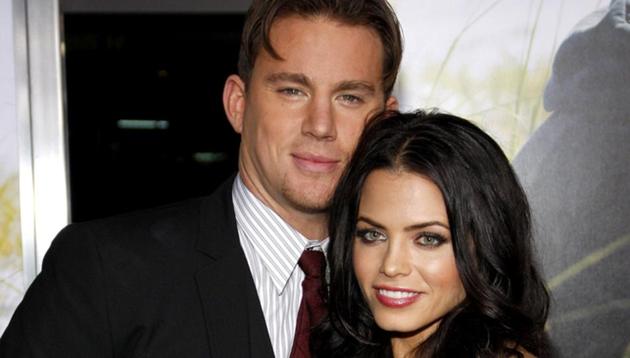 Channing Tatum, Jenna Dewan's sudden split sends fans into speculation overdrive. Here's what they found
Channing Tatum and Jenna Dewan's sudden separation announcement has prompted fans to conduct their own investigations. Here's what they discovered.
UPDATED ON APR 03, 2018 02:12 PM IST
Channing Tatum and Jenna Dewan's announcement that they had separated after nine years of marriage sent ripples across the internet, especially among the pool of fans the Hollywood couple had accumulated ever since they worked together on Step Up. After conducting their own investigation, they spotted a few cracks that appeared over the last couple of months in the couple's relationship.
On Tuesday the couple released a joint statement announcing their split. "We have lovingly chosen to separate as a couple." They added, "There are no secrets nor salacious events at the root of our decision — just two best-friends realizing it's time to take some space and help each other live the most joyous, fulfilled lives as possible."
The last public display of affection the two had displayed was in December, when Tatum posted a black & white picture of Jenna a day after her 37th birthday. "This creature is one more year beautiful. The transformation she invoked this year has been something they only write about in books of fairytale and magic. Your strength and grace ever-evolving," he wrote. "By doing so you make everything around you grow- everything. And I am so very grateful for your lessons. Happy life day my love."
But according to reports on People.com and eonline, Tatum wasn't by his wife's side at the Oscars after party in March - she attended with Emmanuel Chriqui and remained vague about Channing's whereabouts when asked. She later said that he was at home with their four-year-old daughter, Everly. "He is so happy to have a night off, yes," she said.
A March interview Jenna gave to Health magazine also revealed interesting details. "When people say you guys have such a perfect life, I want to scream and tell them no one's perfect," she said, adding that "up until this point" they'd been growing as a couple.
"I despise the word 'perfect,'" she said. She continued, "Even if one starts to grow, the other catches up and vice versa. But I think a couple needs to be conscious and to want to do the work and be willing to look at the parts of you that need work. Both of us have been pretty aware and willing to do that. We've always had the same values. But we're not perfect! Are you kidding? We fight like other couples, we disagree about things, we have days where we don't really like each other."
When questioned about the institution of marriage, Jenna had ominous words to say. "I don't think there should be any expectation, any sort of 'You're bonded to me for the rest of your life,' thick and thin. I think that's an older generational thought."
Most recently, Jenna took their daughter for a solo outing to the Wizarding World of Harry Potter, even posting a video on social media.
Here are a few reactions on Twitter:
Follow @htshowbiz for more

Close