Days before release, 4 new Avengers Infinity War villains, actors behind them revealed
Days ahead of its April 27 release, Marvel has revealed four new villains that will appear in Avengers: Infinity War. Here are the actors who play them in the film.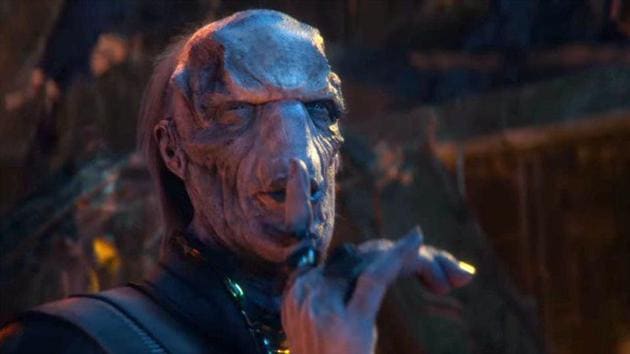 Updated on Apr 18, 2018 07:34 PM IST
The Leftovers actor Carrie Coon has been revealed as the voice behind Proxima Midnight, a member of villain Thanos' Black Order which will be making an appearance in upcoming Avengers: Infinity War.
The news of Coon's role was shared by Infinity War director duo Joe and Anthony Russo in an interview with British magazine Radio Times.
"Carrie Coon is Proxima Midnight and you may know her from season three of Fargo or the Leftovers," Joe Russo had said.
Proxima Midnight is the only female member of the Black Order. She is armed with a spear that possesses the power of a time-distorted sun and is coated in an incredibly deadly toxin.
Coon also shared the news on Twitter, saying she had performed facial motion capture for the role while she was pregnant.
"It's true! My voice and a dazzle of gifted animators have teamed up to play Proxima Midnight," Coon tweeted.
"To be fair my face is in there somewhere. #MoCapWhilePregnant," she said in another tweet.
The Russo brothers have also confirmed that Irish actor Tom Vaughan-Lawlor is portraying the villain, Ebony Maw, while Terry Notary, known for films such as Planet of the Apes trilogy and Kong: The Skull Island, is playing Cull Obsidian.
The actor behind Corvus Glaive, the fourth member of the Black Order and husband of Proxima Midnight as per the comics, is yet to be revealed.
Avengers: Infinity War stars Robert Downey Jr, Josh Brolin, Chris Hemsworth, Chris Evans, Mark Ruffalo, Scarlett Johansson, Jeremy Renner (?), Samuel L Jackson, Chris Pratt, Zoe Saldana, Dave Bautista, Bradley Cooper, Vin Diesel, Don Cheadle, Anthony Mackie, Sebastian Stan, Paul Bettany, Elizabeth Olsen, Tom Holland, Benedict Cumberbatch, Paul Rudd (?) and Tom Hiddleston.
Check out our full coverage of Avengers: Infinity War here
(This story has been published from a wire agency feed without modifications to the text. Only the headline has been changed.)
Follow @htshowbiz for more
Close Story