Did you know Vin Diesel's real name is Mark Sinclair? 5 more unknown facts on his birthday
On Vin Diesel's 51st birthday, here are 5 facts you probably didn't know about him - like his real name is Mark Sinclair.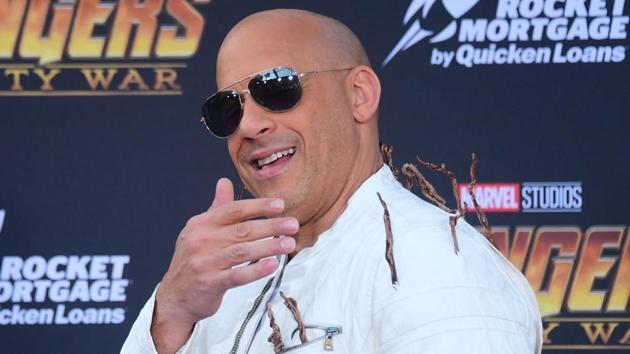 Updated on Jul 18, 2018 04:55 PM IST
Vin Diesel lives his life a quarter mile at a time. The star came back from the brink of obscurity in the mid-2000s and is now one of Hollywood's highest paid actors. With the Fast & Furious franchise - which he has been a part of for close to 2 decades, and now also produces - Diesel has amassed a fortune and worldwide fame.
Under his leadership, the franchise has become a benchmark for Hollywood inclusivity and cross-border popularity. And a big part of that is Diesel's own 'ambiguous ethnicity'.
The actor has never really spoken about his youth, other than to say that he is 'definitely a person of colour'. Diesel never met his biological father, and his real name is Mark Sinclair.
+ +
For a few years in the early 2000s, Diesel was leading three major Hollywood franchises - Fast & Furious, Riddick and xXx. After a few years of his films not working at the box office, Diesel returned to the limelight with the revamped Fast 5. He used his newfound pull to make sequels to Riddick and xXx.
On his 51st birthday, here are 5 facts you probably didn't know about him.
In 1994, Diesel wrote, produced, directed and acted in a short film called Multi-Facial, about the struggles of a mixed race actor with dreams of making it big. The film was semi-autobiographical and would be screened at the prestigious Cannes Film Festival. A 27-year-old Diesel would always have VHS copies of the movie in the trunk of his car to hand out to famous people with the hopes that they notice his talents. It is said that he even managed to slip a copy to Morgan Freeman. And sure enough, his hard work paid off. Steven Spielberg noticed Diesel and cast him in Saving Private Ryan.
Diesel is a massive geek. He has played Dungeons & Dragons for close to 30 years. He wrote the foreword for the commemorative book 30 Years of Adventure: A Celebration of Dungeons & Dragons and even had a fake tattoo of his character's name, Melkor, on his stomach while filming xXx. In 2015, he even appeared in a short film titled D&Diesel.
In his youth Diesel has worked as a nightclub bouncer, a telemarketer for light bulbs and even performed as a break dancer in an instructional video.
Diesel made $100,000 (Rs 68 lakh) for his supporting role in Saving Private Ryan. He made $2 million (Rs 13 crore) for the first Fast & the Furious movie, $10 million (Rs 68 crore) for the first xXx film and a whopping $47 million (Rs 321 crore) for Furious 7.
Diesel is the godfather to his late friend and Fast & Furious co-star Paul Walker's daughter, Meadow.
Follow @htshowbiz for more
Close Story