Hollywood actor Christina Ricci on her web series debut, and growing up in front of the camera
Updated on Mar 30, 2017 06:41 PM IST
How Christina Ricci went from child actor, offbeat female leads, and now to acting in and producing her first web series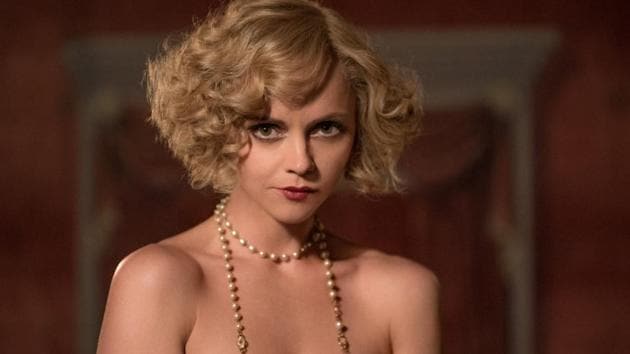 Excuse me for being so intellectual. I know you would prefer something nice and feminine and affectionate," writes Zelda Fitzgerald, an American novelist and socialite, in one of her letters to her husband, literary giant F Scott Fitzgerald.
The line holds true for Hollywood actor Christina Ricci's (37) filmography too. A string of offbeat and dark roles stand out in her career from a child actor to a Hollywood star. She was much loved as the bitter and stoic Wednesday Addams in Addams Family Values (1993). She went on to do Tim Burton's Gothic horror hit, Sleepy Hollow, in 1999, and followed it with her portrayal of a sex addict in Black Snake Moan (2006).
"There was no struggle in my transition from a child artist. I never faced a lack of work at any point either. I was always at the centre of things," says the actor, during a telephonic interaction.
Read more: EXCLUSIVE: Actor David Harbour speaks about Netflix's Stranger Things
Ricci is in her New York apartment; to be more precise, in her kitchen. She is in the middle of a round of interviews. She is happy about the response her debut web series, Z: The Beginning of Everything, is garnering. It attempts to look at the indulgent life of the poster couple of the Jazz Age — the Fitzgeralds. Ricci plays the eccentric Zelda Fitzgerald — an opinionated woman who was considered unconventional in 1930s America.
But that's not the only role she is playing. This is also her maiden project as a producer. "It was a challenge because, all my life, I have been immersive as an actor. This was the first time that I had to make other calls – casting choices, production details, logistics. But when I found the script, I knew I wanted to do this. There were no second thoughts," says Ricci.
Read more: 'I liked Ben Affleck's Matt Murdock': Charlie Cox
Based on Therese Anne Fowler's book, Z: A Novel of Zelda Fitzgerald, the adaptation aims to present the eponymous protagonist in a new light. Ricci admits that over the course of the show's making, she discovered various shades to Zelda's life than just her wild trophy wife image.
"So much of our perception about her is formed by what Hemingway (Ernest; writer) has written about her. We hardly know of her early life, dreams, and writing. I read a lot while preparing for the role, and it was like rediscovering a person," says Ricci, who hopes to give the audience a better understanding of the literary icon with the show.
LOG IN: Z: The Beginning Of Everything is an Amazon original series. Visit primevideo.com
Personalise your news feed. Follow trending topics