Hostile fake Drew Barrymore interview in Egyptian airline magazine goes viral
A profile of actor Drew Barrymore, which suggests the reason for her personal troubles is a lack of a male role model, has gone viral on social media, with several people questioning its authenticity.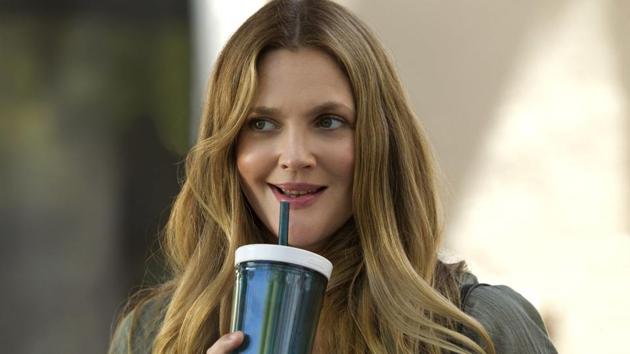 Updated on Oct 04, 2018 02:26 PM IST
A fake interview with actor Drew Barrymore published in an Egyptian in-flight magazine has gone viral after pictures were posted on Twitter. Political analyst Adam Baron noticed the interview and shared several images on his Twitter. "This interview with Drew Barrymore in the Egypt Air in flight magazine is, umm, surreal," Baron tweeted.
The 'interview' projects Barrymore as someone who has failed in her personal life and has quit show business to focus on her children. According to a report on The Wrap, the article, written by Aida Tekla, mostly ignores Barrymore's long career in Hollywood.
According to Huffington Post, Barrymore did not take part in the interview and her publicity team has reached out to the airline's PR. The fake article, riddled with grammatical and spelling errors, reads, "Despite being unstable in her relationships most of her life, despite the several unsuccessful marriages and despite the busy life of stardom that dominated her life for several years; the beautiful American Hollywood actress Drew Barrymore has recently decided to temporary [sic] take an unlimited vacation to play her most crucial role as a mother."
"It is known that Barrymore has had almost 17 relationships, engagements and marriage; psychologists believe that her behavior is only natural since she lacked the male role model in her life after her parents' divorce when she was only 9 years," it continued. "Ever since that time, she has been subconsciously seeking attention and care from a male figure; but unfortunately things do not always go as planned and she has not yet succeeded in any relationship for various reasons."
The writer was a former president of the Hollywood Foreign Press Association - the body the organises the Golden Globes - and has admitted to writing the profile, although she has said that it has been heavily edited.
Several people on Twitter were quick to react to the 'interview', expressing their shock at its tone and concerned about its veracity. You can check out some reactions here.
Barrymore, who joined the movie business as a toddler, has been open about her struggles with drugs as a child star. She currently stars in Netflix's Santa Clarita Diet.
Baron, the man who discovered the interview, noted later on Twitter that he has received more attention for this in 24 hours than he did for his eight years of writing on Yemen.
Follow @htshowbiz for more
Close Story