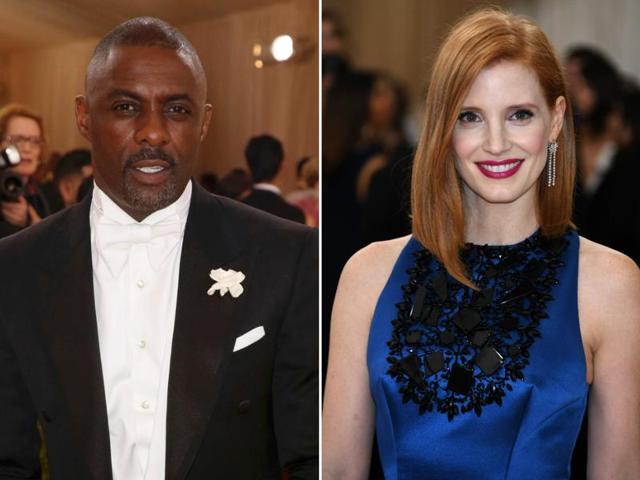 Idris Elba, Jessica Chastain to star in Molly's Game
Hollywood flick Molly's Game, directed by Aaron Sorkin, will star English actor Idris Elba along with the film's main lead, Jessica Chastain.
UPDATED ON MAY 08, 2016 03:48 PM IST
English actor Idris Elba will work with Jessica Chastain in the upcoming Hollywood flick Molly's Game, about a world-class skier who started running high-stakes card games after failing to qualify for the Olympics.
Oscar-winning screenwriter Aaron Sorkin, who adapted the movie from Molly Bloom's memoir of the same name, will make his directorial debut with the film, reported the Entertainment Weekly.
Read: Jessica Chastain did the Huntsman action scenes in hidden heels
Read: Idris Elba takes on 1970s civil rights in new UK-set drama
Chastain, 39, will play the lead role of Bloom, who ran an exclusive poker game attended by Hollywood stars, athletes, business tycoons and Russian mobsters for years before she was arrested by the FBI.
Read: The Jungle Book review | More Mowgli, more special effects, more heart
Read: Sometimes, you feel like a sexual object on set: Jessica Chastain
Elba, 43, will portray her criminal defense lawyer.
"The casting of Jessica and Idris in the two lead roles is any filmmaker's dream come true. They're two of the greatest actors of their generation, paired for the first time, and their chemistry will be electric," Sorkin said while announcing the news.
Close