Jason Bourne trailer: Matt Damon's reborn Bourne's more like Liam Neeson
The first Jason Bourne trailer sees Matt Damon return as the fearsome assassin in a post-Snowden world.
hollywood
Updated: Apr 21, 2016 20:19 IST
It's like they're not even trying anymore. The title should've given it away. Jason Bourne. Yes, we know his name. And now we can watch the first theatrical trailer for his grand comeback movie.
The Bourne series used to mean something. The first three films hold up to this day. They're self-contained, intelligent and redefined the action movie for a new generation. The trailer for this film feels off.
Watch the trailer here
Aside from playing up the sinister aura around Bourne, this trailer gives us nothing else. Understandably, they must've been at a crossroads after the third film ended. Bourne had finally discovered the truth about his past and his place in the Treadstone conspiracy. The fourth film with Jeremy Renner was underwhelming.
Watch the SuperBowl trailer here
It must've taken a lot of money to bring back both Matt Damon and Paul Greengrass - they'd made it clear they were done. But this trailer is just so generic it almost makes the movie seem like an unnecessary Taken sequel.
First-look: Matt Damon reborn as Jason Bourne in Bourne 5
There's the tiniest of hints as to the plot: A hack has happened, bigger than Snowden and everyone is freaking out. But after that, all we get is a series of rapidly cut action shots and fight scenes. Pamela Landy is replaced by Tommy Lee Jones and Vincent Cassell has stepped in to play another silent assassin. Sure, for lots of people that should be enough. But Bourne was always about character and his motivations. And there isn't a lot of that in this trailer. Let's hope the movie is as good as we expect it to be.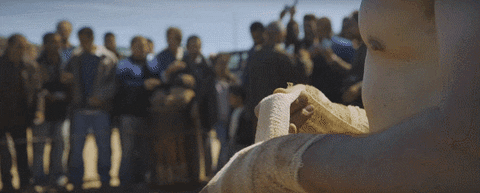 Follow @htshowbiz for more