Jason Bourne first trailer: Reborn Matt Damon'll punch your face
Matt Damon is back as superspy Jason Bourne in the first trailer for the new Bourne film called, simply, Jason Bourne.
hollywood
Updated: Feb 08, 2016 18:12 IST
You know his name. He has been AWOL for almost 10 years. He promised he would never come back. But then that familiar Moby theme kicks in, and a terrified voice declares, "My God, that's Jason Bourne." He's back indeed and here is the breathtaking 30-second first trailer for his new movie, which looks like it's simply called Jason Bourne. Well played.
That's how iconic the character is. All it takes to transport us all back to the frenetic world of Bourne is 30 seconds of fan service and that's how they're marketing this movie. Jason Bourne is a legend. He's back. Go watch the movie as soon as it comes out.
Watch: Independence Day Resurgence trailer: Oh my God, we're all going to die
Watch: X-Men Apocalypse trailer: Even J-Law can't save the world
Operation Blackbriar and Treadstone have been dismantled but the world is faced with a new threat, one that scares even Tommy Lee Jones. In Matt Damon's own words: This is a post Snowden world. Expect some serious real-world consequence this time around.
Watch the trailer here
The world is at war, says a voice (maybe Julia Stiles) and they need a perfect weapon. It's the world's lucky day then that Jason Bourne is alive and kicking in one of its remotest corners and this time, he remembers everything. There he is, taking part in underground fights and knocking men down with single punches. The trailer does a good job of hitting all the beats Bourne fans want to see. We get the gritty fist-fights, flashy international locations, the trademark Paul Greengrass handheld camerawork, and loads of Matt Damon.
Read: First-look: Matt Damon reborn as Jason Bourne in Bourne 5
It looks like Bourne is a superhero now, because while this short trailer doesn't tell us much about the plot or the emotional stakes it does show us some sweet, sweet large-scale action. The centerpiece has to be that car chase on the Las Vegas strip, which they shot only recently and shut down the iconic stretch of road for. Bourne is famous for its incredible car chases (remember Moscow?) and this one feels like it's pushing the bar even higher.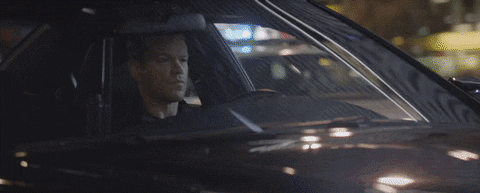 After redefining the spy genre with three outstanding films, Bourne disappeared. Matt Damon insisted he would return only if director Paul Greengrass returned. They both went their separate ways. In the meantime, Universal dished out a sub-par spinoff starring Jeremy Renner, which, if anything, made fans clamour more excitedly for the return of Matt Damon. Lucky for us, both of them came to their senses and came back for more.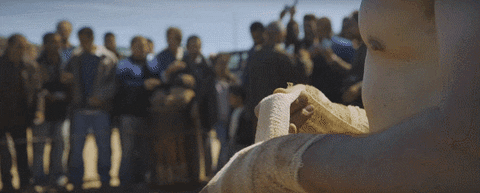 Jason Bourne (that's what we're calling it till they tell us otherwise) also stars Alicia Vikander and Vincent Cassell as the villain. It arrives on July 29.
Follow @htshowbiz for more
The first poster for Jason Bourne.
First Published: Feb 08, 2016 14:08 IST