X-Men Apocalypse trailer: Even J-Law can't save the world
The Super Bowl trailer for X-Men: Apocalypse brings the much-loved superhero series closer to its epic conclusion. With a formidable villain that even Jennifer Lawrence and Michael Fassbender will have trouble beating, Apocalypse looks like a grand send-off.
hollywood
Updated: Feb 08, 2016 16:24 IST
X-Men: Apocalypse is going to be a lot of things. It's going to be the end of the X-Men series as we know it but it is also going to be a new beginning, one that will continue exploring these fascinating characters and introducing them to a new generation. And the new Super Bowl trailer captures this limbo in a grand way.
Two things stand out in this 40-second spot: Olivia Munn's Psylocke and her boss, the villain, ominously named Apocalypse, played by Oscar Isaac. You can safely forget Isaac's all-American hero turn as Poe Dameron in Star Wars because it really looks like with director Bryan Singer, they've created a terrifying new villain, one that is really formidable, one that inspires true fear. And now that Magneto and Mystique are more good guys than bad, this is exactly the kind of villain the ninth X-Men movie needs.
Watch: Jason Bourne first trailer: Reborn Matt Damon packs a punch
Watch: Independence Day Resurgence trailer: Oh my God, we're all going to die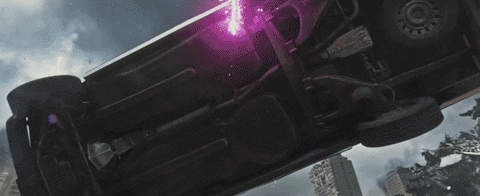 Watch the trailer here
They say humanity is a virus that has infected the earth and needs to be purged from time to time. That's what Apocalypse represents. He is a God who has appeared in several forms over the millennia and now he's back to eviscerate humanity once and for all.
The trailer brings back the prequel generation of the X-Men along with the younger versions of the characters from the original films. So we get to see young Cyclops, young Jean Grey and young Storm, all played by up-and-comers. They will presumably take this series forward once this current trilogy ends with this movie. As far as the trailer goes, the huge money shots are the stars here. There is major destruction and the stakes seem higher than ever with the impending Apocalypse. There are certain hints that someone could die, and that would be a fine end to this series. After all, Jean Grey died an epic death at the end of X-Men: The Last Stand and that leaves an impact even after all these years.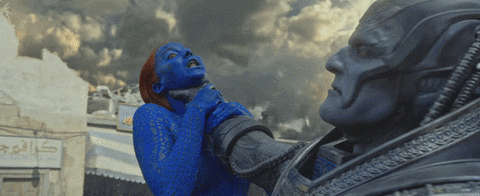 Some of the shots are really stunning. All that talk of war pumps up the finale aspect of this film and the epic visuals powerfully sell that idea. After Days of Future Past attained a new high-point for the series, hopes are that some of that mojo translates to this one as well and we send off these characters in a suitably emotional manner. X-Men: Apocalypse also stars James McAvoy, Michael Fassbender, Jennifer Lawrence, Nicholas Hoult, Sophie Turner, Tye Sheridan and Alexandra Shipp. It arrives in theatres on May 27.
Follow @htshowbiz for more
First Published: Feb 08, 2016 16:22 IST