Kajol thrilled to dub for Elastigirl / Mrs Incredible in The Incredibles 2 Hindi version
May 29, 2018 11:51 AM IST
Bollywood actor Kajol says that she is excited to join the superhero party, and that she could relate to the character — one in a family of superheroes living as common folk — on a personal level.
Bollywood stars dubbing for Hindi versions of big Hollywood films is now a definite trend. Arshad Warsi voiced Johnny Depp's iconic character, Captain Jack Sparrow, in Pirates of the Caribbean 5, and Ranveer Singh dubbed for Wade Wilson aka Deadpool in the second instalment of the superhero film franchise. Now, it has been revealed that Kajol will be the voice in Hindi for Elastigirl aka Helen Parr in The Incredibles 2, which is releasing in June.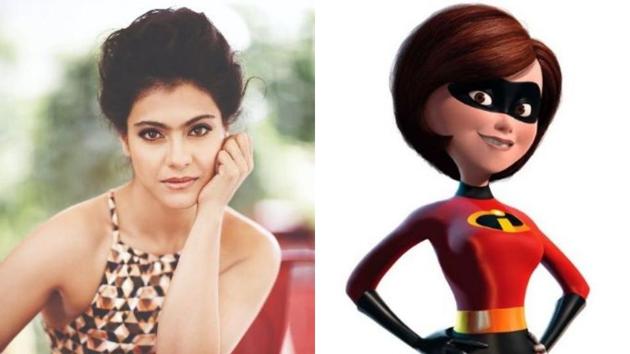 The 43-year-old actor shares that she was "thrilled" to be a part of the popular film franchise. "It brings to us a heartwarming tale of a family that's like us, and yet they're different," she tells us. "There were so many moments in the story that I could relate with and I knew I had to join the fun. I'm really excited to be a part of the family of supers and contribute to this fun feature in my own special way."
The Incredibles are a family of superheroes who live like regular people, but jump into costume to fight crime. The first Incredibles film, which released in 2004, and was dubbed in Hindi, had Shah Rukh Khan giving voice to the character of Mr Incredible/ Bob Parr. Actor Rakshanda Khan had dubbed for Elastigirl in the same instalment.
Follow @htshowbiz for more