La La Land, Moonlight, Birth of a Nation: Frontrunners for Oscars 2017 revealed
La La Land, Arrival, Fences or Moonlight? Which film do you think is already an Oscar frontrunner?
hollywood
Updated: Sep 27, 2016 16:42 IST
What were the films and who were the actors who stood out at the latest film festivals? In the wake of the Venice, Toronto and Telluride festivals, here is an update on the movies and players potentially in the running for the 2017 Oscars.
In the period from September to December, the pace of superhero epic and action blockbuster releases slows down to make way for potential Oscar-winning works. This year is no exception with studios and distributors preparing to launch the movies they feel stand the best chance in the 89th Academy Awards at a time when they will still be fresh in the minds of the 2017 jury. What are the movies that will benefit from this Hollywood marketing strategy?
Top favourite: La La Land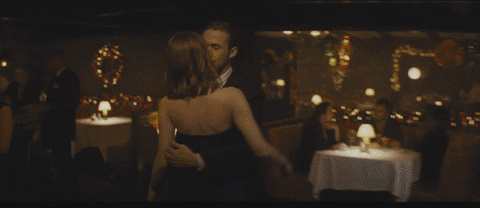 Having won the People's Choice Award at the Toronto Film Festival, La La Land is now a serious contender for the 2017 Oscar for Best Picture. The Canadian accolade should not be overlooked. In fact it is a more than reliable indicator for the likely winner of a much-coveted gold statuette, having been awarded to such previous Oscar winners as Twelve Years a Slave, The King's Speech, Slumdog Millionaire and American Beauty.
But it would be unwise to bet on the musical comedy which features Emma Stone and Ryan Gosling without evaluating the chances of some of the other movies that have come to light in the latest festivals: notably Manchester by the Sea, which is buoyed by a remarkable performance by Casey Affleck, Jeff Nichols' Loving, Denis Villeneuve's Arrival, Nocturnal Animals by Tom Ford, which won the Silver Lion at the 73rd Venice Mostra, and the biopic of Jackie Kennedy, Jackie, which could harvest a second Oscar for Natalie Portman.
However, competition for Best Actress in a Leading Role looks set to be fierce this year. Having garnered an award in Venice, Emma Stone has every chance of gaining a nomination. Ruth Negga (Loving), Amy Adams (Arrival), Viola Davis (Fences) and Taraji P Henson (Hidden Figures ) are other likely contenders, as is French actress Isabelle Huppert for her much-noted performance in Paul Verhoeven's Elle. As for Best Actor in a Leading Role, Casey Affleck (Manchester by the Sea), Joel Edgerton (Loving), Jake Gyllenhaal (Nocturnal Animals), Denzel Washington (Fences), Dev Patel (Lion) and Tom Hanks (Sully) could all be in the running.
A more diverse Oscars?
Several films that stand to be selected could also turn the page on the controversy surrounding the 2016 Oscars which was judged to be too "white." Even if The Birth of a Nation does not currently look to be a competitor, the film which tells the story of a slave revolt may nonetheless be nominated. Other films that look likely to garner nominations include Moonlight, which premiered at the Telluride Film Festival. The story of an African-American growing up in a Miami neighbourhood has already been hailed as major work of independent cinema.
Hidden Figures which casts Octavia Spencer and Taraji P Henson as mathematicians who, in spite of being overshadowed by their male colleagues, contributed to the success of the Apollo space program, and Denzel Washington's Fences, which features Viola Davis, have also been tipped for Oscar nominations.
However, we will still have to wait close to five months to see which way the jury votes in the 2017 Academy Awards which will be held on February 26 in Los Angeles. The nominations for the Oscars will be announced on January 24.
Follow @htshowbiz for more