Marvel fans are losing it over that Captain America scene in Avengers Endgame. Check out memes, audience reactions
Marvel fans have taken to social media to react to a scene from Avengers: Endgame, involving Captain America. Spoilers ahead, so proceed with caution.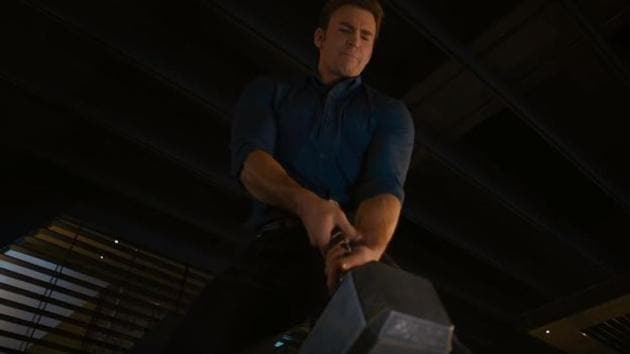 Updated on Apr 27, 2019 01:08 PM IST
Marvel fans are reacting enthusiastically to an Avengers: Endgame scene involving Captain America, with memes and videos from inside theatres. Spoilers for Avengers: Endgame follow, so proceed at peril.
During the climactic battle scene in Avengers: Endgame, Captain America finally answers a question first posed in Avengers: Age of Ultron: Is he worthy? Turns out, he is. Captain America summons Thor's old weapon, Mjolnir, and proceeds to pummel Thanos with it, much to the audience's delight.
Also read: Avengers Endgame movie review: An epic conclusion to Marvel's Infinity Saga; it's a triumphant tear-jerker
Videos of the crowd's reaction to this scene have been shared online, similar to the ones that showed Thor's grand entry in Avengers: Infinity War. In fact, directors Joe and Anthony Russo had said in several interviews that watching the Indian audiences' reactions to the scene had inspired them to put their best foot forward in Endgame.
Fans also took to social media to offer reactions to the scene, which ranged from euphoria to shock. "I could do this all day," wrote one person, quoting one of the character's most famous lines. Others shared memes and videos.
According to Inverse, Captain America wielding Mjolnir isn't a first. He did it in 1988's The Mighty Thor No. 390, during a fight with an Egyptian God. "I salute you, Captain," says Thor. "I hope I'll always be worthy of that honour and privilege, my friend," Cap replies.
Cap's worthiness was first brought to our attention in a scene in Avengers: Age of Ultron, when during a party, each Avenger takes turns in trying to move Mjolnir. Of course, since only Thor is worthy to do so, no one manages to budge it in the slightest, until Captain America takes a shot. The hammer moves very slightly, much to Thor's shock.
You can check out more reactions to the Endgame scene here.
The hotly anticipated Marvel movie has already broken numerous box office records both worldwide and in India. It delivered the biggest opening day numbers in China and the US, and is on track to register the biggest opening weekend figures of all time. The film made over ₹50 crore in India, which puts it at the number three spot behind Thugs of Hindostan and Baahubali: The Conclusion.
Follow @htshowbiz for more
Close Story
Personalise your news feed. Follow trending topics