Sicario 2: Soldado trailer - Josh Brolin lets Benicio del Toro loose on drug kingpins
The first trailer for Sicario 2: Soldado, a sequel to 2015's critically appreciated film has been released online on Tuesday.
hollywood
Updated: Dec 19, 2017 21:39 IST
The first trailer for Sicario 2: Soldado, a sequel to one of 2015's breakout critical hits, has been released online on Tuesday, and it is a tense affair. The story picks up after the events of the first film, with Josh Brolin's FBI agent character being tasked with bringing violent drug runners to justice. To do this, he enlists the help of Benicio del Toro's silent assassin, and lets him loose.
The two-and-a-half minute trailer propels the story forward and retains much of the same visual and tonal style from Denis Villeneuve's first film. Emily Blunt however, will not be returning. Neither is Villeneuve.
Here's the synopsis: After discovering that drug cartels are smuggling terrorists across the US border, the CIA sends Matt Graver (Josh Brolin) and former undercover operative Alejandro (Benicio del Toro) to eliminate the problem. Along the way, Alejandro revisits his old nemesis to settle scores.
Soldado, which means soldier, is directed by Stefano Sollima from a script by original scribe Taylor Sheridan. It also stars Catherine Keener, Jeffrey Donovan and Isabela Moner. Soldado is scheduled for a June 29 release.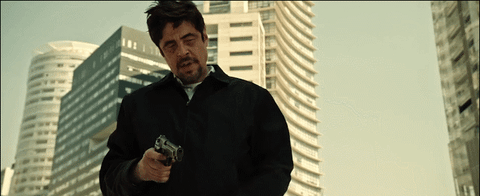 Follow @htshowbiz for more
First Published: Dec 19, 2017 21:39 IST