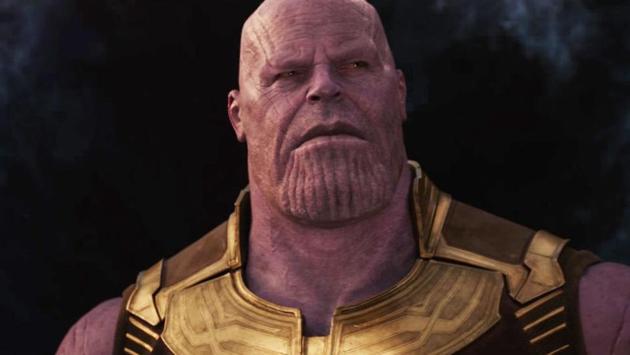 What Avengers: Infinity War post-credit scene reveals about Avengers 4
Avengers Infinity War's post-credit scene teases the entry of a major new superhero to Avengers galaxy.
UPDATED ON MAY 01, 2018 04:38 PM IST
If the title of this copy was not enough of a giveaway, let us begin this particular Avengers: Infinity War copy with a big, fat spoiler alert. If you have not watched the latest offering of Marvel Cinematic Universe, please return to this copy after doing so. The rest of Avengers fans, plough on.
Avengers: Infinity War made the ticket-paying audience wait for quite a while before revealing its solitary post-credit scene. Now, Marvel's post-credit scenes either give a sneak peek into films that are yet to come or, well, are a nod to a pop phenomenon. While convention usually says there will be two post-credit scenes, Russo Brothers stuck to one in Avengers: Infinity War and it is worth the wait.
As half of the Avengers are decimated as Thanos snaps his fingers, Nick Fury (Samuel L Jackson) and Maria Hill (Cobie Smulders) have just been alerted to the battle in Wakanda. The world is descending into chaos in the aftermath of Thanos killing half the population – a helicopter crashes into a skyscraper and cars ram into each other as people just vaporize into nothing. Even as Fury asks Hill to call someone named Kline, she fades from existence. Fury follows Suit but not before using what looks like an outdated pager to send one last message asking for help. A logo flashes on the screen, confirming that the message has been received.
Now, for those who don't know, the starburst logo belongs to Captain Marvel, a.k.a. Carol Danvers, who will make her debut in March's Captain Marvel, to be played by Brie Larson. One of the most powerful superheroes in Marvel universe, Captain Marvel will get her solo film two months before Avengers return on the big screen.
While it has been clear that Captain Marvel will be a part of Avengers 4, yet to be titled, this scene makes it clear that she will be an important part of the film's trajectory. Also, she is a confidante of Fury and they have worked together earlier as well.
Before that film, however, Captain Marvel will get her very own solo feature, a '90s-set origin story appropriately titled simply "Captain Marvel." Directed by Anne Boden and Ryan Fleck, Captain Marvel will hit theaters on March 8, 2019. The film, set in the 90s, will see Fury and Agent Coulson in action again.

Close