Exploring the relationship between spousal violence during pregnancy
Published on Aug 28, 2021 03:39 PM IST
The study has been authored by Dr. McDougal and researchers from Center on Gender Equity and Health, UCSD and International Institute for Population Sciences, Mumbai.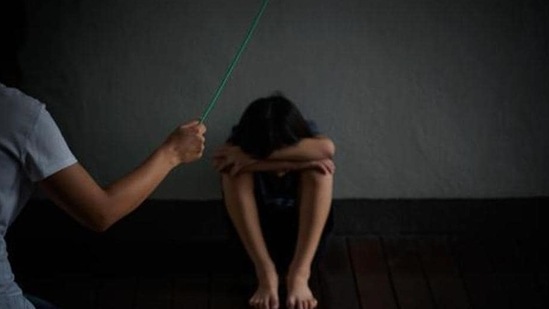 Gender-based violence is a widespread and serious abuse of human rights that affects more than one in three women globally. This violence is sustained by inequitable gender norms and values, as well as power imbalances, and can lead to serious adverse health consequences. Research from multiple settings suggests that women who experience gender-based violence from an intimate partner tend to have lower utilisation of reproductive health services, often including decreased use of contraceptives that require the cooperation of male partners.
Women who experience gender-based violence while pregnant, which is often perpetrated by a spouse, face a double barrel of vulnerability, with risk of harm to both themselves and their pregnancies. Recent estimates suggest that in India, a country bearing heavy burdens of gender inequities and violence, more than 9 million women (39% of reproductive-aged mothers) have experienced violence during their pregnancies.
There is a serious, but heterogeneous, relationship between intimate partner violence and contraceptive use in India and elsewhere. Evidence of differential contraceptive choices in circumstances of spousal abuse suggests that women who have experienced violence may have a higher reliance on non-partner dependent (e.g. female-controlled) contraceptive methods, many of which can be used covertly (e.g., pill, IUD). Understanding contraceptives decision-making and utilisation not only in terms of effectiveness, but also through the lens of partner control over utilisation, is a key component of appropriate support, screening and health service delivery to victims of violence. This distinction is particularly important in India, where more than half of married women have spouses who exhibit some form of controlling behaviour, one in three married women have experienced some form of intimate partner violence, and the most common form of spacing contraception is condoms (9%), a method dependent on male partner cooperation.
Understanding the relationship between spousal violence during pregnancy and subsequent postpartum contraceptive use in India is important not only to support healthy pregnancy spacing, but also to ensure that the method mix is able to support the potentially differential needs of women who have, and have not, experienced spousal violence during pregnancy. This information can guide health care protocols to ensure that contraceptive counseling offers information relevant to women who may have experienced spousal violence during pregnancy, particularly in the context of postnatal care. This paper aims to deepen understanding of this question in India, with a goal of identifying areas where access to appropriate contraceptive methods can be improved to ensure equitable options for all women.
The study can be authored by clicking here
(The study has been authored by Dr. McDougal and researchers from Center on Gender Equity and Health, UCSD and International Institute for Population Sciences, Mumbai)