2 boys drown in swimming B'luru pool, say police
Feb 01, 2023 12:24 AM IST
The incident came to light when Moin returned and found their bodies floating in the six-foot-deep pool. The Konanakunte police rushed to the spot and after nearly four hours, ascertained the identities of the boys as they had not carried any ID proof
Bengaluru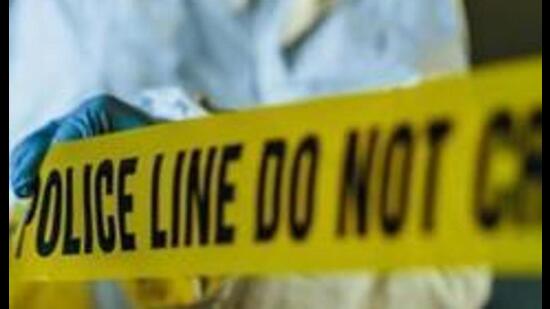 Two boys died after drowning in a private swimming pool in Bengaluru's JP Nagar 7th phase on Monday, police said.
The two boys have been identified as Mohan and Jayanth, both aged 13 years, and residents of Jaraganahalli, studying in Class 7 at a nearby government school. According to the police, the two had gone to MNC Swimming Academy on Uttarahalli Main Road in JP Nagar 7th Phase around 3pm on Monday. They had skipped school and decided to go swimming instead.
Swimming coach, identified as Moin, collected ₹100 from them and allowed them to swim in the pool. The two initially got into one end of the pool which was three feet deep, but later ventured into the deeper end. The two drowned since they did not know swimming, the police said, adding that Moin was not around when the boys ventured into the pool. The hospital declared the two dead on arrival.
The incident came to light when Moin returned and found their bodies floating in the six-foot-deep pool. The Konanakunte police rushed to the spot and after nearly four hours, ascertained the identities of the boys as they had not carried any ID proof. The police had to do a door-to-door search and managed to trace the family members.
Krishnakant P, Deputy Commissioner of Police (South), said the boys went to school in the morning but later skipped classes to go swimming. "The parents did not know that the two were going to swim."
Meanwhile, Panduranga, father of Mohan, has filed a complaint against Moin and one Shekar. Based on the complaint against the pool management, the police arrested the coach and the owner of the building, for causing death by negligence, poor maintenance, and not having any safety precautions, under Section 304 (causing death by negligence) of the Indian Penal Code (IPC).