5 beaten to death on suspicion of being child kidnappers in Maharashtra's Dhule
Hindustan Times, Mumbai |
HT Correspondent
Jul 01, 2018 10:38 PM IST
Police said rumours of a gang of kidnappers being active in the area had been floating around for the last few days. The mob attacked the men when one of them apparently was seen speaking to a child.
Five persons were beaten to death in Dhule district in Maharashtra on suspicion of being part of a child-kidnapping gang. The incident took place on Sunday morning in Rainpada village in Sakri taluka, 350km northeast of Mumbai.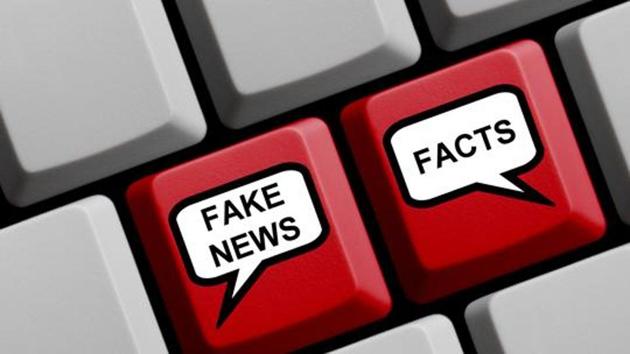 At least 15 locals were detained by police by the evening for their alleged involvement. All five victims were from Maharashtra's Solapur district, 400km south-east of Mumbai.
The latest incident takes the nationwide death toll in suspected child-lifting lynching incidents since May 20 to 19.
Police officials from Pimpalner village in Sakri taluka — who were put in charge of the investigation — said they have not yet identified the five deceased, and added a murder case will be registered against those detained.
Bipin Bihari, additional director general (law and order), Maharashtra Police, said the men belonged to the Gosai community, members of which have been spotted in areas of Mangalpada, Kolhapur and Dhule. "The men roam around in large groups, put up tents in different areas, and beg for alms from locals in groups of five or more," Bihari said. "On Sunday the group was begging in Rainpada when locals spotted them and dragged the men to a Gram Panchayat office room where they were beaten to death."
Pimpalner police said the incident took place at 11am at the Sunday market at Rainpada. Amid rumours of a child-kidnapping gang operating in the area, a group of villagers gathered in the market and targeted a few passengers alighting from a state transport bus.
Local police officers told HT that villagers and witnesses reported to them that the five men had allegedly tried to speak to a girl child at the market and that this aroused suspicion, followed by panic among villagers.
"Since the men were outsiders, they might have been targeted as child kidnappers," an officer said. "Our initial probe reveals the mob attacked five passengers with stones and sticks. The five were then confined to a room, and later brutally assaulted," he said.
Dhule superintendent of police Ram Kumar confirmed the detention of 15 local villagers and added they will be charged for murder.
The five victims were taken to a hospital in Pimpalner where they were declared dead on arrival. Villagers told HT that by the time police reached the spot and took control of the situation, the mob had dispersed. The police station is 35km from where the incident took place. Police said they suspect the perpetrators may have escaped to nearby villages after a video of the lynching went viral on social media.
A local police officer told HT, "Although there was no child kidnapping case recorded with Pimalner police, there was a rumour in the village and its surrounding areas about an active child kidnapping gang. This is a tribal area, and any stranger or outsider is viewed with suspicion." He said police personnel are trying to calm the villagers and asking them to refrain from spreading rumours, which may lead to similar incidents.
The ADG (law and order) has issued an advisory to all police superintendents and inspectors-general across Maharashtra to curb rumour-mongering and spread awareness among citizens. The advisory states that the area in-charge should identify the source of the rumours and initiate action. He has also asked the SPs and IGs to report similar incidents in the last three months.
HT reported on June 30 that several fake social media videos and messages containing similar themes of outsiders stealing children have claimed 14 lives across the country since May 20 despite police warning people not to believe in such rumours. Scores of incidents of locals thrashing "suspicious-looking" innocents have been reported from different states in the past month or so. Lynchings have been reported from West Bengal, Assam, Tripura, Gujarat, Andhra Pradesh, Telangana, Maharashtra, Karnataka, Madhya Pradesh and Odisha in the past two months.
Prior to the Dhule incident, an activist hired by the Tripura government to quell social media rumours of child-lifters was killed on June 28.