A budget of striking catchphrases
Feb 01, 2023 04:59 PM IST
Short and popular names and titles of government initiatives, aimed at the public, have been a trademark of the Narendra Modi government
New Delhi Finance minister Nirmala Sitharaman embellished her budget speech vocabulary with a slew of catchphrases, monikers and acronyms, crunching down financial jargon and new schemes to easy-to-recall appellations.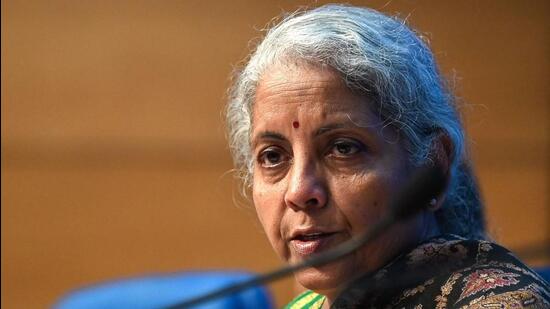 Short and popular names and titles of government initiatives, aimed at the public, have been a trademark of the Modi government.
"Mishti, mishti," Sitharaman said twice, while spelling out a scheme for mangrove plantation along the country's coastlines in her budget speech. Mishti, Bengali for sweet, stands for "mangrove initiative for shoreline habitats & tangible incomes". It's a scheme that will be funded with resources from the Mahatma Gandhi Rural Employment Guarantee Scheme and the Compensatory Afforestation Fund.
The last full budget of the Modi government ahead of a general elections in 2024 was themed around seven pillars, which the FM called "Saptarishi". In Hindu mythology, the Saptarishi are seven wise sages of ancient India mentioned in the Vedas and other Hindu scriptures.
The budget adopts "seven priorities" and "they complement each other and act as the 'Saptarishi' guiding us through the Amrit Kaal (golden age)," Sitharaman said.
The government announced a programme to protect and conserve biodiversity-rich wetlands, terming them as "Amrit Dharohar", or, loosely translated, "sacred heritage". "The government will promote their unique conservation values through Amrit Dharohar, a scheme that will be implemented over the next three years to encourage optimal use of wetlands," she said.
Vikas or development has been central to the Modi government's governance agenda. The budget announced a new scheme PM Vishwakarma Kaushal Samman, dubbed PM VIKAS. It will provide financial incentives for traditional artisans and craftspeople and help them integrate into the value chain for small enterprises.
The budget's term of choice for India's youth, which lends the country's its demographic dividend, is "Amrit peedhi" or, loosely translated, "precious generation".
Another scheme, Bharat Shri, or the 'Bharat shared repository of inscriptions', will be set up in a digital epigraphy museum, with digitisation of 100,000 ancient inscriptions in the first stage.
"Make in India", the Modi government's programme to boost domestic manufacturing, is well known. The budget built on it to launch "Make AI in India and Make AI work for India", which will be three centres of excellence for Artificial Intelligence.
Also Read:Why Budget 2023-2024 passes the BJP's political test
The spate of new monikers includes Vivaad Se Vishwas I and II. These are financial plans to forfeit 95% of the amount relating to bid or performance security of micro, small and medium enterprises (MSMEs) that will be returned to them by government. Vivaad Se Vishwas II is a voluntary settlement scheme with standardized terms for MSMEs announced by Sitharaman in her budget.
The budget also announced a scheme to incentivise states to use alternative fertilisers, terming it as PM Pranam (salutation in Hindi) and Goverdhan, or cow dung wealth, a scheme for 200 biogas plants.