After a routine check-up, Pinarayi Vijayan says 'I am perfectly healthy'
Mar 04, 2018 05:47 PM IST
Kerala chief minister Pinayari Vijayan dismisses news on his health issues, says he has been undergoing routine check ups for the last 15 years.
Kerala chief minister Pinarayi Vijayan who had undergone a medical check up at the Apollo Hospital in Chennai, returned in Thiruvananthapuram on Sunday and said he was perfectly healthy.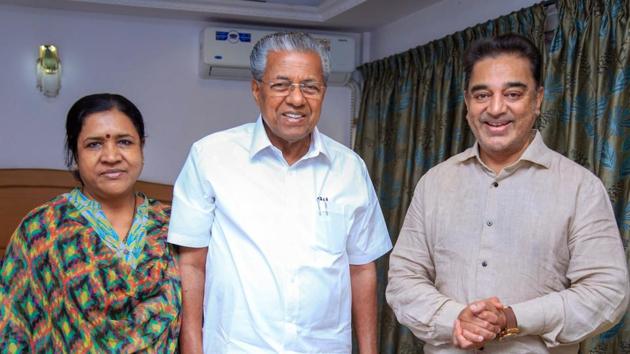 "This was a routine check up that I have been undergoing for the past 15 years and contrary to a section who are against me and give wrong news, I am perfectly healthy and I have no health issues," Vijayan said at the city's airport.
He was accompanied by his wife Kamala. The Kerala chief minister was discharged on Saturday evening.
Eyebrows were raised when TV channels here had flashed the news that Vijayan was hospitalised on March 2.
Vijayan's office, which is otherwise very active in the social media by giving instant updates on his programmes, speeches and Facebook posts, was ,however, tight-lipped about his admission to the hospital.
Kerala Police chief Loknath Behra also feigned ignorance about Vijayan's sudden admission in the hospital in Chennai.